Project Communication Approach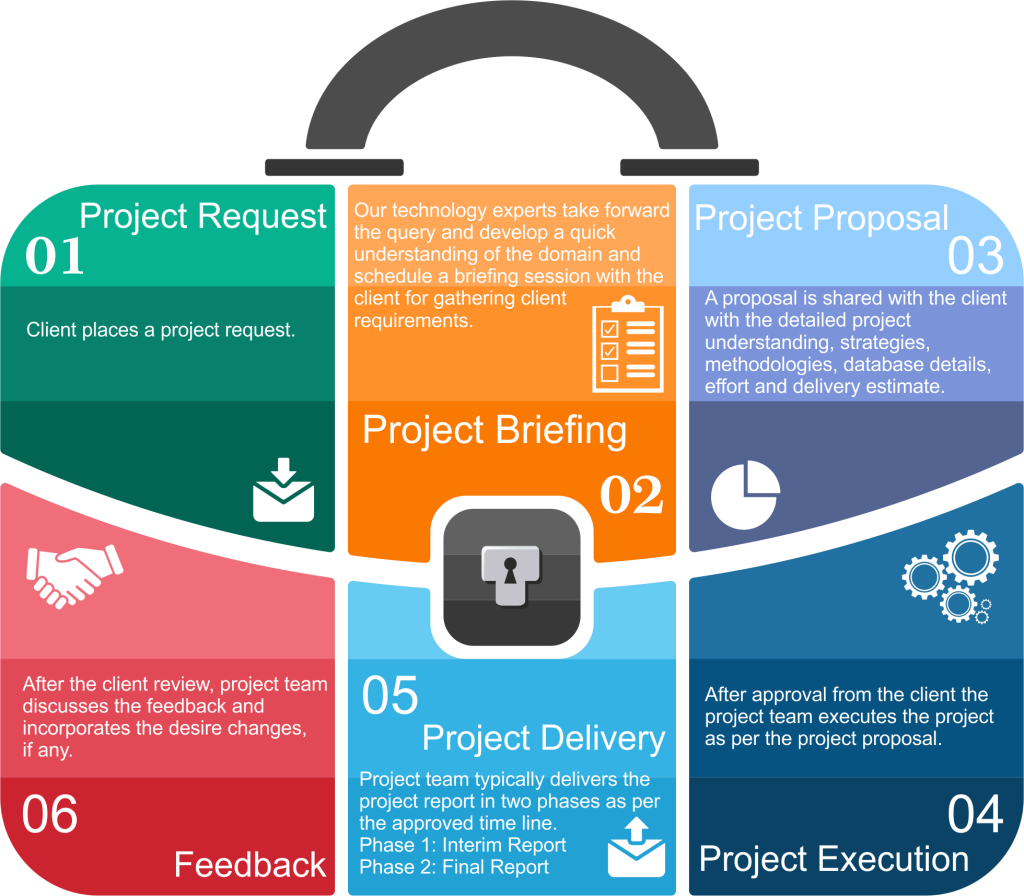 Project Request:

 
Client Places a Project Approach
Project Briefing:
Our technology experts take forward the query and develop a quick understanding of the  domain and schedule a briefing session with the client for gathering client requirements.
Project Proposal:
A proposal is shared with the client with the detailed project understanding, strategies,  methodologies, database details, effort and delivery estimate.
Project Execution:
After approval from the client the project team executes the project as per the project  proposal.
Project Delivery:
Project team typically delivers the project report in two phases as per the approved timeline.
Client Feedback:
After the client review, project team discusses the feedback and incorporates the desire changes, if any.