Project Communication Approach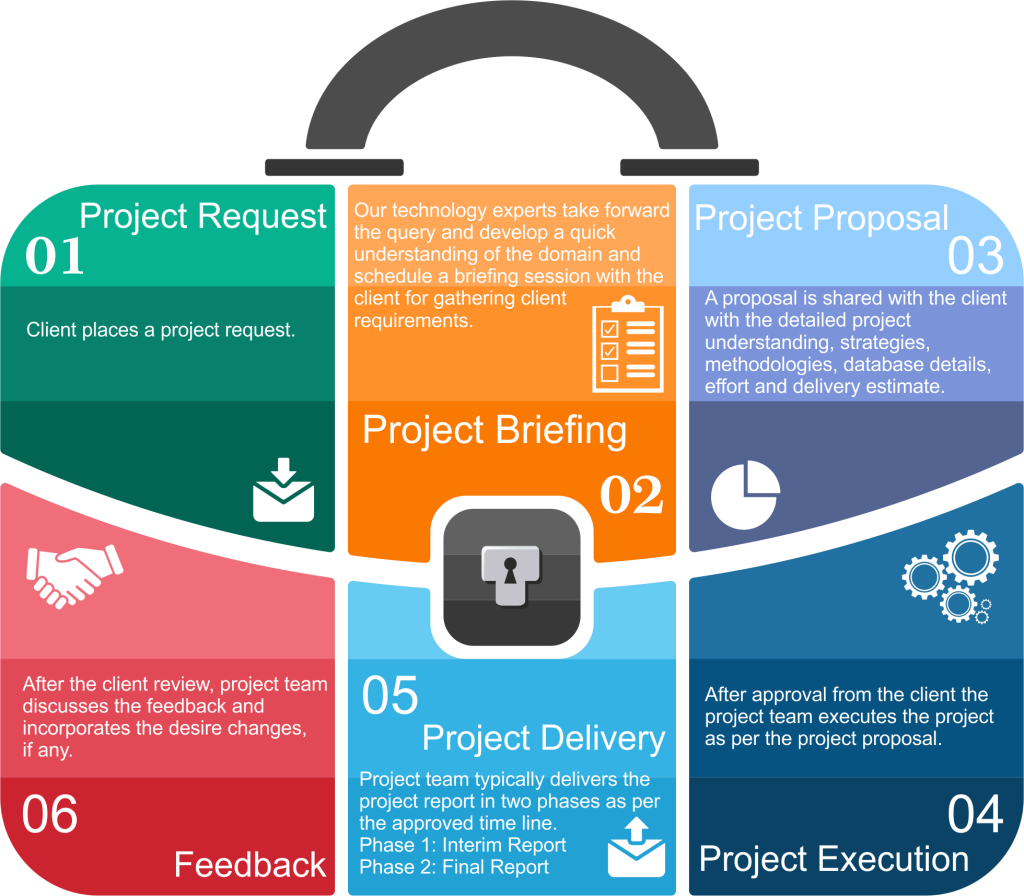 Project Request:
Client Places a Project Approach
Project Briefing:
Our technology experts take forward the query and develop a quick understanding of the domain and schedule a briefing session with the client for gathering client requirements.
Project Proposal:
A proposal is shared with the client with the detailed project understanding, strategies, methodologies, database details, effort and delivery estimate.
Project Execution:
After approval from the client the project team executes the project as per the project proposal.
Project Delivery:
Project team typically delivers the project report in two phases as per the approved timeline.
Client Feedback:
After the client review, project team discusses the feedback and incorporates the desire changes, if any.
We offer flexible engagement models tailored to suit the needs of independent patent practitioners, law firms and industries. The four prominent models proposed by us are:
On Demand Model
In this model, project scope, project methodology, project cost and delivery time lines are decided after checking the project request. A detailed project plan is sent to the client, and the project is executed after receiving go ahead form the client. This model is suitable for clients who avail our patent services at discrete intervals. In this model, for each project, the scope and methodology are defined and a detailed project plan is sent to the client, and subsequently the project is executed.
Retained Team Model
In this model, we retain a small team of resources that are dedicated to work for the client as per their requirements and preferences on a quarterly, half-yearly or yearly basis. A team representative can optionally visit client's premises occasionally for process standardisation and efficiency improvement.
Retained Hours Model
In this model, Ingenious e-Brain Solutions retains predefined number of hours for the client on a quarterly, half yearly or yearly basis. A discounted hourly charge rate is offered based on the number of hours.
Offshore Development Center
This is the highest involvement model that has compensating cost savings going with it. In this model, Ingenious e-Brain Solution sets up a dedicated development centre for the client with an infrastructure and IP professionals. This model yields highest efficiency due to high level of standardisation of processes and trainings