Industry News » Alibaba Cloud Introduces the Cloud Computer and Logistics Robot
Alibaba Cloud Introduces the Cloud Computer and Logistics Robot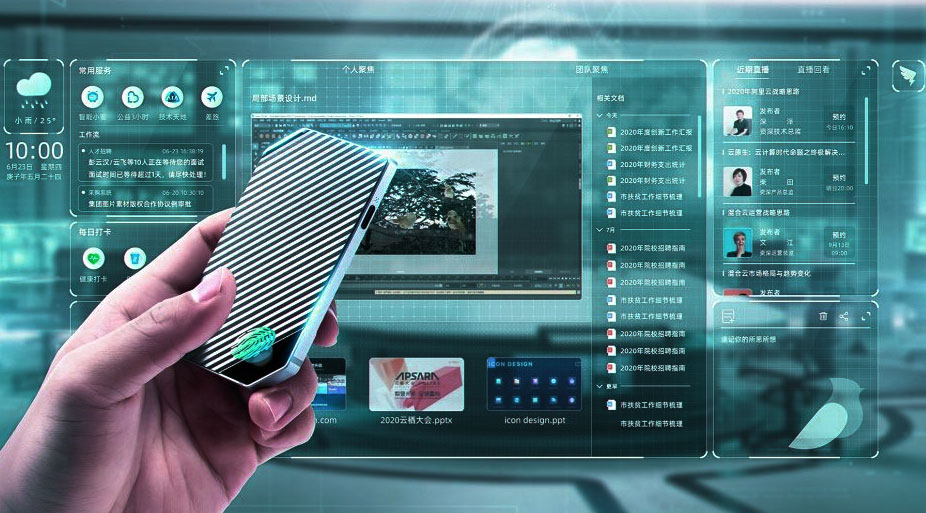 At the 2020 Apsara Conference, Alibaba Cloud, the Alibaba Group's emerging innovations and knowledge backbone, introduced on Thursday a range of groundbreaking items, including a first cloud and last-mile logistics robot. Alibaba Cloud launches a thin-client computer and a logistic robot that can hold fifty packages in one go at its annual Apsara Conference.
About Apsara Conference
Apsara Conference is the first forum to display China's developments, formerly known as the Ali cloud developers' conference. The 2020 Apsara Convention will switch from science and technology to a more diverse variety of sectors, technology and consumer electronics under the theme "Leap into the future of digital intelligence."
Cloud Device
The palm-sized personal computer (PC) system is a cloud-based device with a weight of only 60 g, using Alibaba's cloud tools for heavy lifting.

Connecting the cloud computer to a standard computer screen allows users to access computer services anywhere they pay on the subscription model or consume cloud.

The high-tech computer reduces the rendering time for high-resolution single frame animation from 90 minutes to just 10 minutes on the conventional PC.
Potential Impact of Cloud Device
Cloud Devices can help customers get versatile computing power any time they need, so they can perform a complex task, that requires sophisticated and robust PCs, including

video editing
animation rendering
creation of software and
online customer services, even with a small personal computer.

Alibaba has developed a proprietary streaming protocol for the app to minimize latency in a 2K display at the lowest latency in the industry, to maximize integration between the cloud machine and Alibaba Cloud.

Users can also access and purchase licensed software such as Linux, Windows and other office productivity applications.
In the future, cloud computers will be available for consumer purchases initially available to business customers.
"As working from home becomes the new normal during and after the pandemic, we believe our innovation can also help users more easily enjoy the benefits of cloud computing anytime, anywhere, in a cost-effective yet secure way," said Jeff Zhang, president of Alibaba Cloud intelligence.
Autonomous Logistics Robot
The conference also unveiled the autonomous logistics robot to deliver the last miles to the Chinese tech giant.
The supply robot can hold 50 packages at a time and cover 100 km on a single charge.

It is built by the Alibaba DAMO Academy, the global research initiative of Alibaba Group.

An approximate 500 packages a day could be delivered to a designated community or campus by the mobile robot to meet the growing demand for quick last-mile shipments in China.
Technology Used in Robot
Reinforcement learning capabilities are the power of the delivery robot, which allows it to programmed routes even in a crowded environment.

The robot can work even with low or no GPS signals using patented high-definition positioning technologies.

The Lidar-based robot can also detect obstacles and predict people's and automobile's expected movement a few seconds in advance to improve safety by use of Alibaba's heterogeneous computing platform and deep learning.
Potential Impact of Autonomous Logistics Robot
The flourishing new retail and local services companies in the increasingly digitalized world expect rapid distribution demand growth.
"We are glad to launch our latest mobile delivery robot, which will be supported by Cainiao, Alibaba's logistics platform, to serve communities, campuses and business parks in China," said Jeff Zhang, president of Alibaba Cloud intelligence.