Industry News » AllGoVision Releases AllSafe Video Analytics for Security in the Post COVID World
AllGoVision Releases AllSafe Video Analytics for Security in the Post COVID World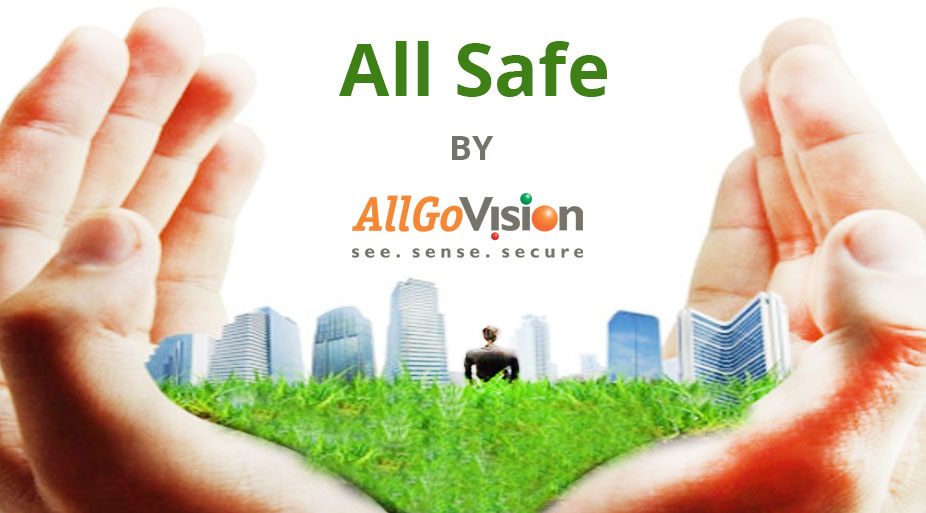 COVID-19 has brought unprecedented challenges to humanity and humanitarianism. As the world falls through the pandemic of Covid-19, we have to plan for a future in which exercising protocols on social distance will be "new normal." Organizations have to reimagine their agency's role and work to ensure that their employees are safe, productive and pleasurable.
AllGoVision Technologies announced the launch of AllSafe, a safety-oriented video analysis system designed to improve safety in office buildings, public spaces, businesses, markets, and other public and private facilities during the COVID-19 pandemic. In the after-COVID environment, AllSafe will support monitoring, enhancement, and safety implementation at work and allow clients to reopen their offices and facilities responsibly.
About AllGoVision
The leading video analytics company, AllGoVision Technologies Pvt Ltd., produces the renowned video analytics solution. It became an independent company in 2016 and began as a product unit in 2009 with its development. With the support of 100 + channel partners, AllGoVision has become a world-renowned name with active implementation in more than 30 countries. AllGoVision is also present in the UK, US, UAE and Korea, with its headquarters in Bangalore, India. Silicon City.
AllGoVision has 50 plus Simple and Advanced Video Analytics capabilities, which are suitable for various applications in various fields: traffic control, building control, urban monitoring and business intelligence. AllGoVision has committed itself to in-depth research and product creativity. With the right combination of in-house image processing skills and skillful engineers, AllGoVision has successfully integrated with 10 + major VMS, including Milestone, Genetec, Honeywell EBI, HUS, DVM, Wavestore, etc.
Technology Used in AllSafe
This safety system would take advantage of video analytics focused on artificial intelligence so that companies can reopen their facilities quickly after COVID-19 lockdowns.
Based on a validated video analysis platform and incorporating AI / ML technology, AllSafe brings a ready-to-use solution to resolve its employees' safety issues worldwide.
Features of AllSafe
It features critical video analytics for the post-COVID environment, such as
no-mask identification
social distancing
contactless attendance management
incorporation of thermal camera
contact tracking and
counting of individuals.
All GoVision's technologies include advanced video, facial recognition, and ANPR products to meet customers' needs in cities of the intelligent industry, airports, smart buildings, and retail sectors for defense and business analyses.
It's Potential Impact
With the AllSafe restriction, public institutions such as cities and airports, such as no-mask and crowding detecting, will boost security.
Through face recognition and thermal camera integrations, manufacturing facilities and firms have no mask detection, and contact tracking will increase employee safety by using contactless attendance management.
Smart Retail can support AllSafe's People Counting & Occupancy Limitation function.
AllSafe is now available as a solution for all markets, including the Middle East, India, Korea, APAC, Africa, EU, LATAM, and North American.