Industry News » Arm Spins-out Cerfe Labs for the Advancement of CeRAM Memory Technology
Arm Spins-out Cerfe Labs for the Advancement of CeRAM Memory Technology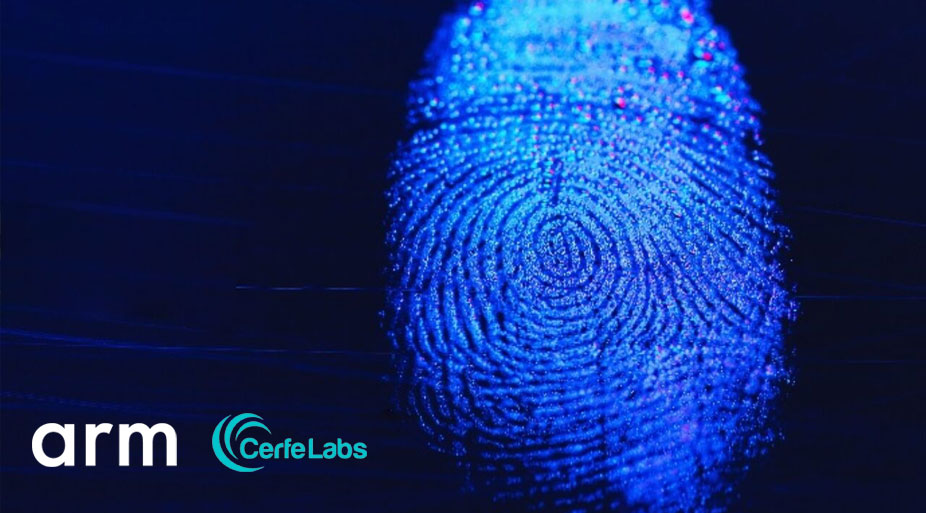 Arm announced the release of Cerfe Laboratories on 2nd October 2020, to build and license new forms of non-volatile memory based on correlated electron materials (CeRAM) and ferroelectric transistors (FeFETs). Arm CeRAM researchers join Cerfe Laboratories to take ownership of Symetrix Corporation of the Arm joint production project.
About Arm
The Arm is the epicenter of the largest computational ecosystem in the world.
The Arm is the largest silicon IP technology supplier for smart systems on chips in the center of millions of smartphones worldwide.
Arm endorse and allow its technologies across the markets and implementations to be used by our broad group of apps, tools and service partners.
Its product range helps partners to become more readily competitive on the market.
Arm provides a solution in various technologies such as artificial intelligence, internet of things, security and 5G.
About Cerfe Labs
Cerfe Labs is an IP research company for microelectronics that seeks to introduce different revolutionary materials and device innovations to our industry.
The technology of Cerfe Laboratories comes from a 5-year development initiative intended to develop new storage forms at low costs at and above advanced nodes.
Cerfe Laboratories would have all the advantages of professionally seasoned staff with a vast IP collection in tandem with mobility with a small business concentration.
Cerfe Laboratories has a close relationship with Symetrix. Prof. Carlos Paz de Araújo, a professor at Colorado Springs University, heads Symetrix. He has also introduced new ferroelectric memory techniques (Symetrix and Ramtron, which are still in use today and the SUICA railway cards in Japan) to the market and is continuing to work on new production materials the microelectronics industry.
Spin-out Phase
In the spin-out phase, Arm will pass more than 150 patent families to Cerfe Labs with its full CeRAM IP portfolio, the base for the roadmap for relevant technology for CeRAM.
The initial aim at Cerfe Laboratories will be to develop large applications certified for collaborators to speed up these new non-volatile devices materials.
The new organization has headquarters in Austin, Texas and is headed by two long-time founders of the Arm Research Organisation, Eric Hennenhoefer and Greg Yeric.
Hennenhoefer serves as Chief Executive Officer of Cerfe Labs and Yeric will become CTO.
The Arm takes a minority stake in Cerfe Laboratories. Besides, Jason Zajac, Chief Development Officer of Arm, would join the Board of Directors of the firm.
The FeFET technology draws on the world-leading lineage of Symetrix in ferroelectric memories to incorporate newly found integrations in materials and instruments.
"Over the last five years, the Arm Research team has made great progress on advancing CeRAM technology," said Simon Segars, chief executive officer, Arm. "As Arm strengthens focus on its core semiconductor IP business, we are putting the Cerfe Labs team in a more agile position to be successful in their work to bring this disruptive technology to market."
Technology Used in CeRAM
Correlated switch (Ce) work through powerful electron orbit interactions, with the forecasts of Nobel Laureate Neville Mott's metal-insulator transitions over 70 years ago as a critical example.
The field of correlated electromagnetism implies that commercial and military systems, including memory, RF, logic and optoelectronics, have a large variety of extremely destructive characteristics.
The functional Ce materials have been established as the main roadblock and appropriately incorporated into electro-switching devices compliant with the semiconductor industry.
Cerfe Laboratories has the latest materials and facilities that will crack this roadblock and bring the potential of this promising new electronics class.
Potential Impact on the Semiconductor Industry
CeRAM is the most promising, volatile memory in the market today with functionality not seen in any other memory technology.
The Team of Cerfe Labs is well-placed to enable CeRAM to meet its promise as a low-cost, high-performance solution for systems ranging from AI to HPC. The work has been begun as part of Arm Research.