Industry News » Flint Group has supported CEFLEX's development of duplex laminated flexible packaging comprising Polypropylene (PP) recyclate (rPP).
Flint Group has supported CEFLEX's development of duplex laminated flexible packaging comprising Polypropylene (PP) recyclate (rPP).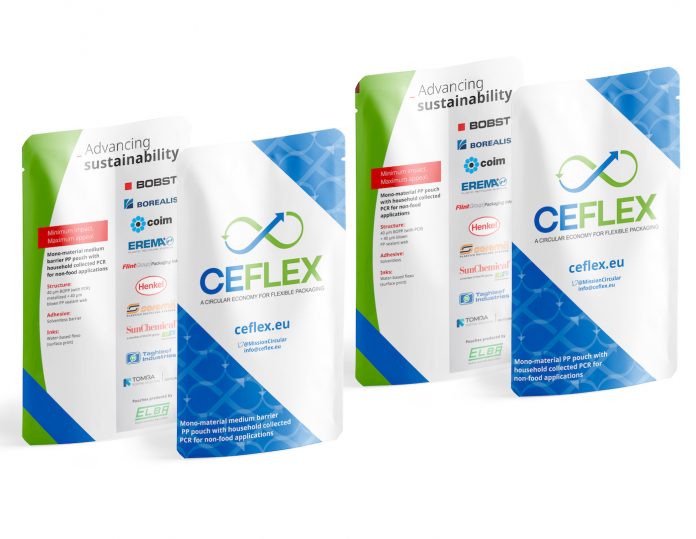 Image Source:- >> | News Source:- >>
Flint Group Packaging, a printing expert, has partnered with the CEFLEX Quality Recycling Project (QRP) to co-create and test duplex laminated flexible packaging made of recycled PP (rPP). The primary objective of the QRP is to develop a PP recyclate structure that does not obstruct the supply chain's printing and converting operations. The initiative hopes to increase the amount of PP recycled in non-food contact film applications.
The project directly addresses the significant problem of low recycling rates in European consumer households. The CEFLEX project has made headway in exhibiting the possibilities of a recycle-ready mono-material substrate by involving more than 180 organizations, groups, and stakeholders from around Europe.
In this partnership, the Flint Group will provide water-based inks, which is the biggest challenge in achieving sustainability in flexible packaging by adopting the circular economy model.
"These water-based inks can create a path for fully recyclable flexible packaging, which can help reduce the single-use and virgin plastic in flexible packaging and cut down the carbon footprint of flexible packaging. Till now, the recycling rate of flexible packaging is not widely recycled due to various challenges the printing ink is one of those. As for branding, flexible packaging does not use a label, which can be peeled off during the recycling process, just like rigid packaging.
With the help of water-based inks provided by the Flint Group, the challenge can be addressed as the water-based ink is water soluble in nature. That will help enhance the recycling as the ink will get dissolved in water leaving behind recyclable plastics.
=========================================================================================================
About Ingenious e-Brain Solutions:-
Ingenious e-Brain Solutions provides high-quality, customized and cost-effective Technology Research, Business Research, and Intellectual Property Research solutions to industry leaders, and innovative companies across the globe. Innovation, knowledge and transparency form the basis of our company's mission and vision. Along with cost benefits, we provide highest quality results ensuring fool-proof confidentiality and security. We are an ISO certified company with offices in India and USA.
Ingenious e-Brain Solutions has a strong team of analysts, and subject matter experts with domain proficiency which is devoted to help clients grow. Our highly qualified professionals offer tailored, value-added and cost-effective services to our clients. We believe in building long term relationships with our clients who include national and international corporations, Fortune 500 companies, world's leading research institutes and universities as well as independent inventors.
Get in Touch:-
India Office
207-208 Welldone TechPark, Sohna Road
Sector 48, Gurugram,Haryana 122018, India
+91 124 429 4218
Email:-
queries@iebrain.com