Industry News » TRANSSION's First International Standard for Mobile Device Photography Computing System
TRANSSION's First International Standard for Mobile Device Photography Computing System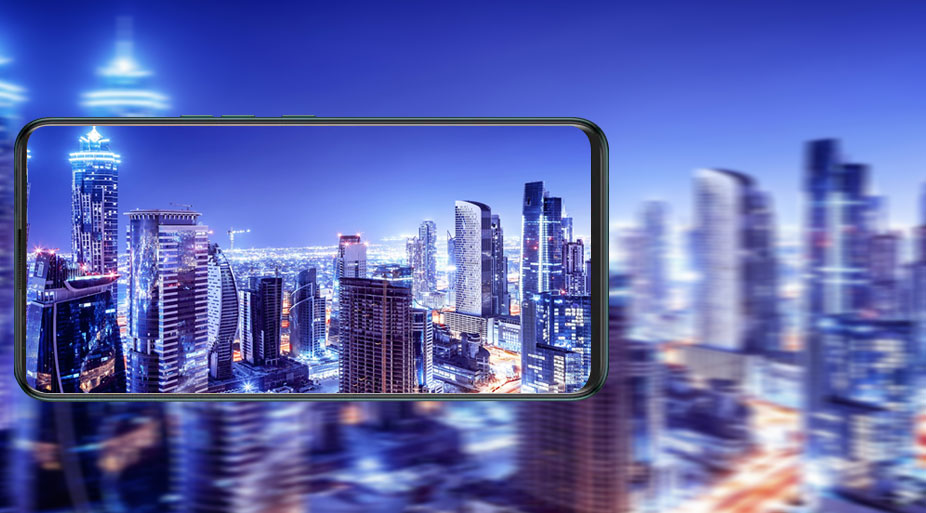 The "Mobile Application Computing Photography System Referential Architecture" proposal submitted by TRANSSION Holding (TECNO 'S parent company) accepted at the International Telecommunications Union SG16 (ITU-T SG16) held from 22 July to 3 July 2020. It marked the official release of computer photography standardization for the organization. Transsion Holdings owns brands such as TECNO and Infinix, prominent on markets such as Kenya.
The key trend in image development is computational photography. The advent of the original Google Pixel makes computational photography famous.
It is also the first time that TRANSSION has been acknowledged by leading foreign experts to contribute to mobile device computing photography.
Use Case of Computational Photography by Google Pixel
Pixel smartphone camera by Google is an excellent example of how computational photography is used.
The impressive pictures on the Pixel 2 were not the product of optics, but a smart AI.
Google's lack of camera equipment, with its software engineering skills, makes it interesting.
Pixel 2 is based on phase-detection Auto-Focus (PDAF) and uses what is known as the Dual-Pixel Autofocus (DPAF).
Limitations of Smartphone Photography
Multiple factors restrict the image of the smartphone. It comprises
lenses
hardware measurements and
picture module
manual camera control
Computational photography was the industry's turn to take beautiful pictures than those conventional cameras.
How Computational Photography overcomes the limitation of Smartphone Photography
Mobile phones play an essential role in improving image quality and enhancing image functions of computer photography systems that focus on collaboration with software and hardware and image processing algorithms.
With pictorial control, picture calculation and analysis, combined with artificial intelligence and mobile Internet technology, the mobile photography computer system reconstructs the landscape, lighting and subject of the shot.
It also introduces a modern image application framework that drives mobile photography and improves photo effects and user interface beyond their boundaries.
TECNO can be a driving force in developing the Research Framework and the continued growth of its R&D investment to distinguish itself from the market, with this remarkable milestone in ITU-T attained by its parent company TRANSSION Holdings.
About Technology Used
Taking advantage of the available resources and assets of TRANSSION Holdings as its parent company TECNO continues to develop and raises computational photography research and application to the next level, with TAIVOS by TECNO being a prime example.
TAIVOS (TECNO AI Vision Optimization Solution), based on the accepted TRANSSION ITU-T computational photo standards, allows for 15 frame synths of only 4.68 seconds in the image many other smartphones, it would not be possible in more than 5.5 seconds or even 7 seconds.
That means that the photographs taken with TAIVOSTM are constructed from a composition of 15 frames, which are analyzable and recombinant pixel by pixel.
Each part is captured vividly with optimum contrast for every aspect of your scenes.
Implementation of Technology into TECNO CAMON Series
With these milestones, TECNO can confidently expect to concentrate on photography effects in its pioneer CAMON camera series, which will ensure a significant improvement of the imagery technology for the new generation of the CAMON series.
TAIVOS is now in use for TECNO CAMON series.
The latest CAMON 16 is driven and features professional and great user portrait mode.
TAIVOS is a tool for signal processing.
In other words, it is a specialized microprocessor which works with AI algorithms, optimizing photography significantly at night:

improving processes capturing by making pictures more transparent,
improving night shots and considerably improving image quality.

It is used for the creation and development of photographs in the CAMON series.
TECNO is developing various AI vision algorithms on TAIVOS to enhance its picture and video performance quality based on tens of millions of data points.
The strong combination of software and hardware unimaginably facilitates transparent and seamless photography experiences and takes the camera experience to the user's next level.