Industry News » Cinnamon Toast Crunch brings the heat in the snacking game, with the release of its new CinnaFuego Toast Crunch
Cinnamon Toast Crunch brings the heat in the snacking game, with the release of its new CinnaFuego Toast Crunch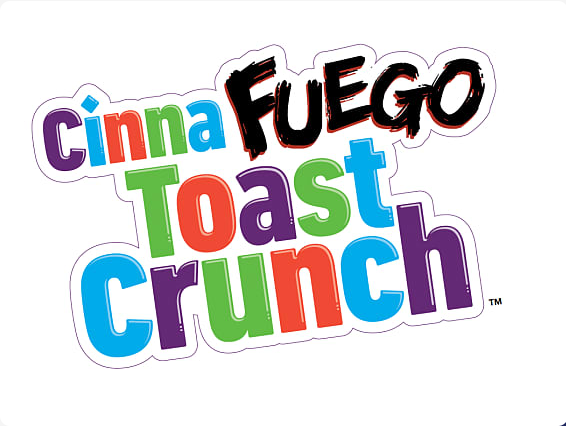 News Source:- >> | Image Source:- >>
General Mills' first hot cinnamon cereal is a combination of sweet and spicy flavor. Cinnamon Toast Crunch (CTC) elevates the level of snacking by introducing CinnaFuego Toast Crunch. This epic new cereal is the first to blend scorching spice and sweet cinnamon to excite snackers' taste buds.
The snack will be sold in resealable pouch for the convenience of the consumers. Although the new CinnaFuego Toast Crunch has the same appearance as the original and is still covered with Cinnadust, the combination of the sweet cinnamon flavor and the additional hot feeling of a chili pepper results in an absurdly ludicrous taste.
Mindy Murray, General Mills Sr. Marketing Communications Manager said: "CTC is always looking to give our fans the most absurd and exciting experiences. So, when we were thinking about what to do next, we realized snack time was a moment that could be spiced up. We can't wait for CTC lovers to try CinnaFuego, and if they dare, eat it with some milk for breakfast." The product will be launched online on Friday, August 12, 2022, exclusively at Walmart.com for a limited time, while supplies last.
=========================================================================================================
About Ingenious e-Brain Solutions:-
Ingenious e-Brain Solutions provides high-quality, customized and cost-effective Technology Research, Business Research, and Intellectual Property Research solutions to industry leaders, and innovative companies across the globe. Innovation, knowledge and transparency form the basis of our company's mission and vision. Along with cost benefits, we provide highest quality results ensuring fool-proof confidentiality and security. We are an ISO certified company with offices in India and USA.
Ingenious e-Brain Solutions has a strong team of analysts, and subject matter experts with domain proficiency which is devoted to help clients grow. Our highly qualified professionals offer tailored, value-added and cost-effective services to our clients. We believe in building long term relationships with our clients who include national and international corporations, Fortune 500 companies, world's leading research institutes and universities as well as independent inventors.
Get in Touch:-
India Office
207-208 Welldone TechPark, Sohna Road
Sector 48, Gurugram,Haryana 122018, India
+91 124 429 4218
Email:-
queries@iebrain.com