Tobacco use kills more than seven million people every year and it is predicted to raise eight million deaths by 2030.s Due to tobacco use, 80% premature death occurs in low and middle income countries, which costs increase in health care expenditure and decrease in productivity.
Theme of this No tobacco day 31st May, 2017 is "Tobacco – a threat to development."
Goal of this campaign is to control tobacco product use, stronger national tobacco control action and sustainable development. Despite continuous efforts, the numbers of tobacco users are increasing every day and the global tobacco market represents a multimillion dollar market with total revenue values worth US$ 816 Billion in 2016. Tobacco products are typically divided into two categories- smoked tobacco (Biddi, cigarette, hookah, pipe etc.) and smokeless tobacco (Chew, Dip etc.). Though there is an increasing awareness about the harmful effects on tobacco smoking, tobacco industries have managed to achieve valuable growth.

Figure 1: Tobacco products
US Food and Drug Administration (FDA) passed Tobacco control Act in 2009. According to the act, tobacco products should sell only in person or online to people with more than 18 years. Selling of tobacco products in vending machine and giving free sample is prohibited. Companies should bring less harmful products that reduce the risk of tobacco-related diseases. Such products are defined as Modified Risk Tobacco Products (MRTP). Key companies such as Imperial Tobacco, British American Tobacco, China Tobacco and Philip Morris International Inc. are constantly working for MRTPs, the next generation products, which are less risky from the traditional cigarette. Some of the next generation vapour products are Vype, iFuse and e-cigarette with less risk of health hazards. Details of a few interesting next generation products in this domain by Philip Morris are provided below-
Tobacco Heating System – IQOS with three main components – a tobacco stick (called HEETS or HeatSticks), an IQOS holder, and a charger is a product of Morris International Inc. IQOS is a sophisticated electronics to release a flavorful nicotine-containing vapor but without burning the tobacco. As compared to conventional cigarette, IQOS heats tobacco without combustion, fire, ash, or smoke which releases true test.

Figure 2: (A) iQOS tobacco heating system, (B) iQOS share growth in Japan
iQOS expanded its business to reach 60% of the adult smoking population in Japan. Its market share has been increased to 3.5%. IQOS is a smoke-free product appealing to smokers and Philip Morris become the first company to seek US approval to market a tobacco product since the new laws were introduced. So it is estimated that iQOS may shake up the US market for reduced risk of health hazards.
TEEPS
a new carbon-heated tobacco product is an alternative to extract tobacco flavors and nicotine from tobacco leaves.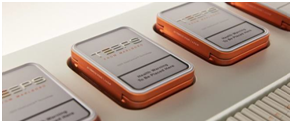 Figure 3: TEEPS a carbon-heated tobacco product
Solaris is the e-vapor products licensed from Altria. Solaris is a battery-powered
device that produces a nicotine-containing vapor launched in Spain and Israel By Morris International Inc.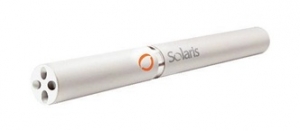 Figure 4: e-vapor product from Solaris
Though there is decrease in smoking rate from 21% (2005) to 17% (2017) due to awareness among the consumers and rising in the tobacco taxes. Tobacco companies such as China tobacco Chuanyu and Philip Morris are filing significant number of patent applications in last five years. China tobacco Hunan, China tobacco Guangdong, National tobacco quality supervision are amongst the other key players in the domain.
These key players mainly focused on technology for the reduced risk tobacco products, which includes filter technology, aerosol-generating articles comprising tobacco for generation of an aerosol by heating rather than burning the tobacco, and reconstitution of tobacco using additive.
Currently available tobacco products are either hazardous or produce vapor and contain no tobacco. Tobacco less vapor based products with fewer hazards might not give the same experience as conventional cigarette that many consumers are looking for. Hence, products such as IQOS and TEEPS may be the next generation modified risk tobacco products in the market while delivering adult smoker satisfaction.
References:
(1) http://www.aappublications.org/news/2016/05/05/ECigarette050516
(2) https://www.pmi.com/science-and-innovation/heated-tobacco-products
(3) https://www.forbes.com/sites/greatspeculations/2016/12/30/fda-approval-for-iqos-to-be-a-game-changer-for-altria/#fbbe0fa1a363
(4) https://www.pmi.com/science-and-innovation/heated-tobacco-products
(5) https://www.pmi.com/science-and-innovation/products-without-tobacco
Author: Subas Bishwal (PhD) from Ingenious e-Brain Solutions