Industry News » Neste has received €135 million funding for plastics chemical recycling
Neste has received €135 million funding for plastics chemical recycling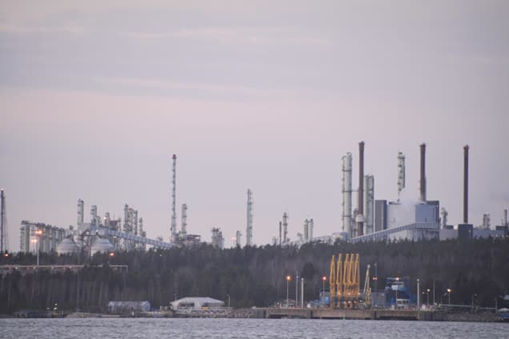 Image Source:- >> | News Source:- >>
Neste Group has received an EU grant of €135 from the EU Innovation Fund to build plastics chemical recycling capacities at its Porvoo refinery in Finland. With its Pulse project (Pre-treatment and Upgrading of Liquefied Waste Plastic to Scalable Up Circular Economy), Neste aims to use proprietary technology to pre-treat and upgrade liquefied waste plastic and integrate the technologies into the refinery operations. The company is looking to upgrade its capacities by 400,000 tonnes per year, contributing to its goal of processing over 1 million tonnes of plastic waste per year from 2030 onwards.
This funding will enable Neste to commercialize its plastics chemical recycling technology and bridging the gap between the unprocessed liquefied plastics waste and the virgin plastic materials
=========================================================================================================
About Ingenious e-Brain Solutions:-
Ingenious e-Brain Solutions provides high-quality, customized and cost-effective Technology Research, Business Research, and Intellectual Property Research solutions to industry leaders, and innovative companies across the globe. Innovation, knowledge and transparency form the basis of our company's mission and vision. Along with cost benefits, we provide highest quality results ensuring fool-proof confidentiality and security. We are an ISO certified company with offices in India and USA.
Ingenious e-Brain Solutions has a strong team of analysts, and subject matter experts with domain proficiency which is devoted to help clients grow. Our highly qualified professionals offer tailored, value-added and cost-effective services to our clients. We believe in building long term relationships with our clients who include national and international corporations, Fortune 500 companies, world's leading research institutes and universities as well as independent inventors.
Get in Touch:-
India Office
207-208 Welldone TechPark, Sohna Road
Sector 48, Gurugram,Haryana 122018, India
+91 124 429 4218
Email:-
queries@iebrain.com