Industry News » NIH and GreenLight Bioscience to collaborate on COVID-19 vaccine development for new variants
NIH and GreenLight Bioscience to collaborate on COVID-19 vaccine development for new variants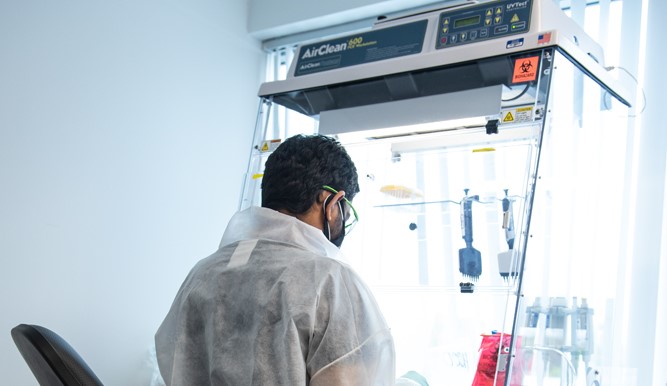 News Source:- >> | Image Source:- >>
GreenLight Biosciences has announced a collaboration with the National Institutes of Health (NIH) to develop COVID-19 vaccines that are more broadly protective against new variants and with longer-lasting effects. GreenLight—in collaboration with the Vaccine Research Center (VRC), part of NIH's National Institute of Allergy and Infectious Diseases—will co-design and test mRNA vaccines against coronaviruses with the goal of developing vaccines that confer a more durable immune response than current vaccines. In addition, they will work together to develop systems that expedite new designs into clinical use. SARS-CoV-2, the virus that causes COVID-19, continues to evolve and accumulate genomic mutations with the potential to negatively affect the efficacy of existing medical countermeasures. For the current COVID-19 pandemic and future coronavirus-related pandemics, the rapid development and deployment of vaccines active against a range of coronaviruses, including variants of SARS-CoV-2, will be vital for public health.
=========================================================================================================
About Ingenious e-Brain Solutions:-
Ingenious e-Brain Solutions provides high-quality, customized and cost-effective Technology Research, Business Research, and Intellectual Property Research solutions to industry leaders, and innovative companies across the globe. Innovation, knowledge and transparency form the basis of our company's mission and vision. Along with cost benefits, we provide highest quality results ensuring fool-proof confidentiality and security. We are an ISO certified company with offices in India and USA.
Ingenious e-Brain Solutions has a strong team of analysts, and subject matter experts with domain proficiency which is devoted to help clients grow. Our highly qualified professionals offer tailored, value-added and cost-effective services to our clients. We believe in building long term relationships with our clients who include national and international corporations, Fortune 500 companies, world's leading research institutes and universities as well as independent inventors.
Get in Touch:-
India Office
207-208 Welldone TechPark, Sohna Road
Sector 48, Gurugram,Haryana 122018, India
+91 124 429 4218
Email:-
queries@iebrain.com