Industry News » The Oil and Gas Industry Driving Digital Transformation Initiatives Through Deep Learning
The Oil and Gas Industry Driving Digital Transformation Initiatives Through Deep Learning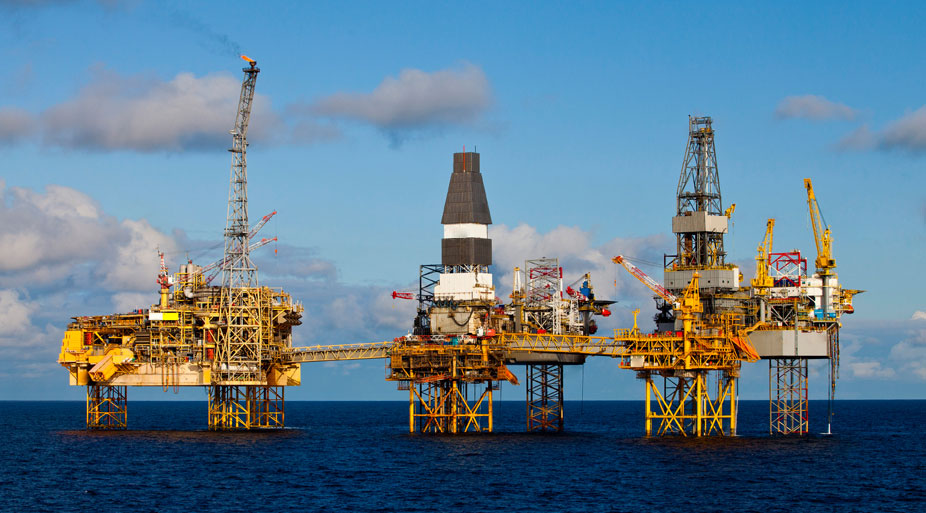 Bluware Corp, a digital organization for innovation in the oil and gas industry, enables the industry to accelerate data production initiatives through deep learning, announced the launch of Pickasso proprietary deep learning technology, a customized version of Bluware InteractivAI in Royal Dutch Shell PLC. The technology from Bluware will help Shell boost the quality and speed of seismic workflows.
Challenges Faced by the Subsurface Sector in the Oil and Gas Industry
The industry has undergone one of the worst multi-year economic downturns since 2014 that drastically changes the sector outlook and leads to essential productivity and innovation.
For significant companies in exploration and production (E&P), the question is no longer whether contemporary cloud technology can be used, but how inherent limitations can be resolved in current seismic database formats and cloud deployment can be streamlined.
In these challenging years, Bluware, Headwave, Hue and Kalkulo AS have merged with a world-class oil and gas business group into Bluware Corp. to facilitate transformation, development and a future that is sustainable for the upstream E&P industry.
Bluware paves the way for this field to encourage market creativity to address the most demanding goals.
About Bluware
Bluware helps the oil and gas industries exploit the full potential of seismic data without limits on sample size and existing software interpretation.
They help increase the productivity of the E&P workflow through deep learning and cloud technologies so that geoscientists can make quicker and smarter choices to save time on oil.
Offers flexible, cost-effective and efficient business-conscious solutions.
About Royal Dutch Shell Plc
Shell is a multinational energy corporation specializing in oil and natural gas exploration, development, refining and marketing and chemical processing and marketing.
Shell's goal is to accelerate innovation alongside safer and more sustainable solutions.
About Pickasso
Shell Research teams make use of the Pickasso framework to speed up seismic observations and boost performance by allowing users to locate geological features previously ignored or poorly interpreted.
The fact that Pickasso learns in real-time is different from any other seismic machine teaching method as interpreters provide comments and offer an explanation of unseen data to provide deliverables that are more accurate and detailed than working independently.
Pickasso and Bluware InteractivAI are powered by the cloud-based data environment VDS (Volume Data Store) from Bluware, which reduces data storage cost and enables access to data, thus accelerating detailed interpretation work.
Moreover, by allowing the features of Pickasso to be used with a prior interpretation on either the Petrel or the Shell Property platform for seismic data interpretation, Bluware supports shell to expand on previous interpretations.
Bluware InteractivAI Features Make It Stand Out in the Oil and Gas Industry
It offers real-time collaboration with a deep learning engine.
InteractivAI is designed for automatically handling the tasks of computer engineering and data science. Geoscientists will cooperate and work on sub-surface problems from anywhere and at all times to prevent data processing bottlenecks.
Interpretation results are achieved in hours rather than months.
It eliminates lengthy data preparation.
The format can adaptively stream your data by only sending the portion required to power GPU-intensive workflows.
How will Deep Learning Shape the Oil and Gas Industry?
The two critical technological initiatives that drive the radical shift in the oil and gas industry are Machine Learning (Deep Learning is one of the methods of Machine Learning) and Artificial Intelligence.
According to McKinsey, machine learning and other big data technologies could save the oil and gas industry up to 50 billion dollars in the forthcoming decade.
After the global oil price cratering in late 2014, businesses have concentrated increasingly on the technology to reduce prices, performance enhancement and downtime minimization.
The upstream sector is the obvious choice among all parts of the oil and gas industry rivals in implementing machine learning.
Based on Bayesian statistics, a mathematical branch that uses "beliefs" in probability interpretations, machine learning produces and uses algorithms to predict the results.
The exploration process is ideally suited to the machine-learning approach depending on the understanding of layers of knowledge with uncertainties.