What is Edible Packaging?
Edible packaging as the name suggests is the thin layer of edible film or coating used for packaging of consumable foods, beverages, etc.  These Films can be made of different types of material such as milk, alginate, protein, gelatin. Unlike plastic packaging material made from such materials are eco-friendly since they are biodegradable and can also be eaten along with the food itself.
Edible packaging could be the key to solving the growing environmental concerns over the use of harmful plastics.
Advantages of Edible Packaging
Types of Edible Polymers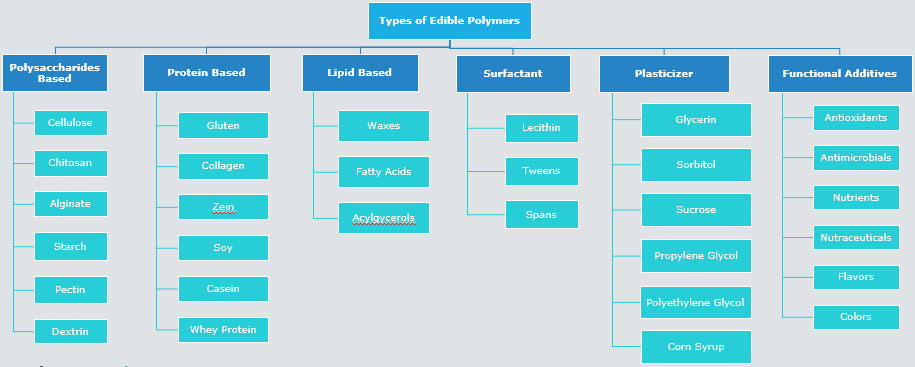 Key Players in Market
COCA COLA
MONOSOL
TATE & LAYLE
BIOSPHERE
SKIPPING ROCKS
JRF TECHNOLOGIES
WIKICELL DESIGNS
Edible Packaging: Growth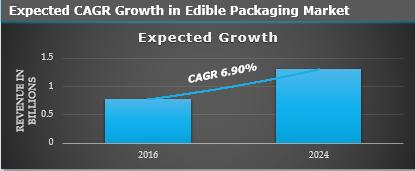 Expected CAGR Growth in Edible Packaging Market
Innovation Trend in Edible Packaging of Beverages
Patenting Trend in Edible Packaging of Beverages
Patenting activities in edible packaging for beverages started from as early as in 1998, since then there has not been much rise in patent applications in this domain till the year 2007. Starting from 2007 there has been a constant rise in patenting activities and year 2016 have seen a tremendous rise in filling.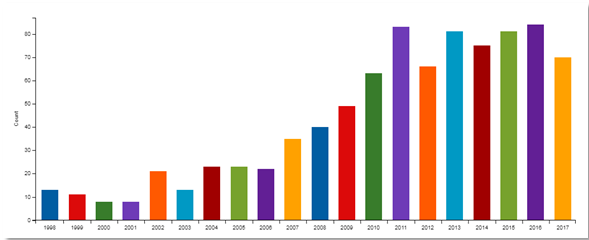 Innovation Hub in Edible Packaging of Beverages
It has been observed that around the globe China is the country where innovations related to edible beverage packaging is happening tremendously. Also after China, United States also have seen a considerable amount of innovations and patenting activities in the domain. Japan is also not far behind in adopting and innovation in the domain.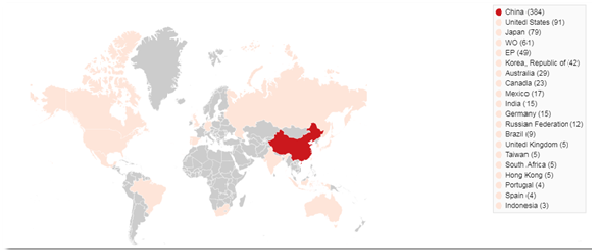 Trending Innovation
Milk-based food packaging
Developed by the team at US Department of Agriculture, new Casein based film- biodegradable, sustainable and edible.
Protein-based films are powerful oxygen blockers, thus preventing food spoilage.
Packaging to hit the market within 3 years.
Wiki Cells
Biodegradable, film-like membrane that carries different foodstuffs in small amounts.
The concept developed by David Edwards and his team at Harvard University.
Generated multiple edible (and tasty) food containers called WikiCell.
Commendable breakthrough with a wide range of application from yogurt to coffee and even alcoholic drinks.