Robotics is being used in industry for many years now and is garnering a great level of interest. With the advancement of technology the need for better technicians for these precision machines has grown and so universities are incorporating robotics education into their educational programs in order to prepare students for the better technical world.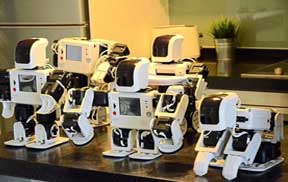 The ease of installation for the system can amalgamate a variety of educational curriculum without a fuss, where a huge number of educational institutions are implementing robotic technologies. At each education level, a wide change is being observed in the nature of education whether it be in elementary schools, K-12 schools, or graduate universities. A rundown of robotic courses are being introduced in educational programs in almost all of the fields such as mechanical engineering, computer science, electrical engineering, control systems, and many more.
Major Manufacturers of Educational Robots
Education sector is not only implementing the robotic solutions but also Service Robots are being used to educate the upcoming era of competent individuals, utilizing the benefits of science and engineering to create more immersive and intuitive learning.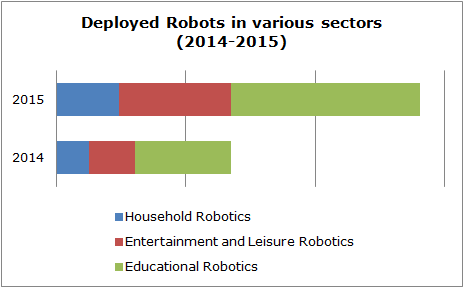 Source: Technavio
STEM (Science, Technology, Engineering, and Mathematics) Education is one of the major platforms which include areas from various disciplines: aerospace engineering, astrophysics, astronomy, biochemistry, biomechanics, chemical engineering, chemistry, civil engineering, computer science, mathematical biology, nanotechnology, neurobiology, nuclear physics, physics, and robotics, among many, many others.
United States holds utmost importance for STEM at multiple levels of society where in India the education system revolves around mathematics – accounting, economics, functions and logarithms, and calculus. It is important for India to remain competitive in various other fields as well.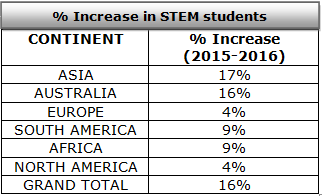 Source: SEVIS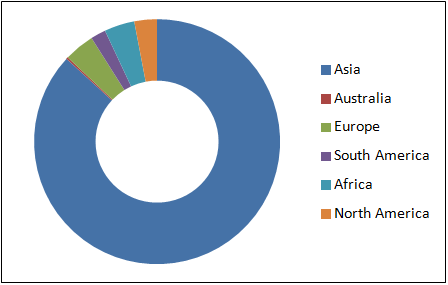 Source: SEVIS
Competitive landscape
As the market is reaching its new defined heights, various key players are focussing on increasing their market reach in regions that are developing. The main focus right now is on providing Smartphone enabled educational robots that can enrich students learning experiences.
Key vendors

A list of other vendors in the market includes Aldebaran, Bluefrog Robotics, Bossa Nova Robotics, Evollve and few more.
The learning market for robotics is expected to rise to $5.7 billion by 2020. Shipment values for educational robots doubled in 2015 due to a tremendous growth.
According to Technavio, the global educational robots market was USD 2.29 bn in 2015, and is expected to rise to USD 6.05 bn by 2020, thus growing at a CAGR of 21.5%.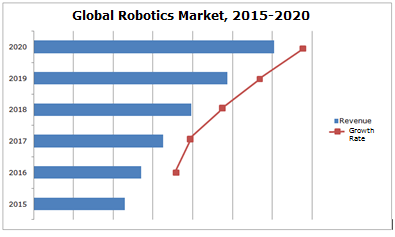 Source: Technavio
The creation of such front line segments requires significant investments in terms of development and testing before any robots are considered apt for commercialization. This imbue investment is considered as the only major barrier in the growth of education robotics market.
Also, a few concerns about safety and effective fail-safes may exist where some parents are wary of the deployment of new technologies both in their children's schools as well as homes.
Over the long haul, all of the concerns and barriers will diminish with the advancements in technology and the growing adoption. Technical and commercial sectors will fuel up the growth of the global programmable education robots market.