Industry News » Thundercomm introduced its brand-new XR2 VR HMD and 5100 AR Glasses solutions at CES 2023
Thundercomm introduced its brand-new XR2 VR HMD and 5100 AR Glasses solutions at CES 2023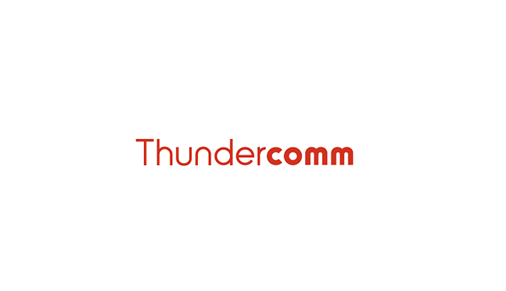 Image Source:- >>  |  Content Source:- >>
At CES 2023, Thundercomm unveiled its VR HMD solution based on the Qualcomm Snapdragon XR2 platform and its AR glasses solution based on the Qualcomm Snapdragon W5 platform.
The new XR2 VR HMD and 5100 AR glasses solutions are ingrained with most of the high-end features of AR/VR glasses, making them the perfect building blocks to create the next generation of AR and VR glasses.
=========================================================================================================
Features of XR2 VR HMD
6DoF head tracking using 4 cameras and 6DoF controller support. Offers a more pleasant wearing experience due to its innovative shape and reduced weight.
Offers video see-through using two RGB cameras connected to a PC wirelessly or through a USB connection and can be used as a tethered VR HMD.
The small and light headgear serves both as a development kit for an MP stage and an XR2 standard VR product.
=========================================================================================================
Features of 5100 AR glasses
Highly integrated, small, and lightweight reference design for AR glasses that have pre-installed voice identification & translation systems.
Power efficiency
Limited memory usage
Rapid boot and OS optimization.
Supports speakers, microphone, wireless connection, stereo waveguide optical module, and an RGB camera.
To accelerate the growth of the XR ecosystem, Thundercomm will pursue its collaboration with Qualcomm Technologies and other partners.
About Ingenious e-Brain Solutions:-
Ingenious e-Brain Solutions provides high-quality, customized and cost-effective Technology Research, Business Research, and Intellectual Property Research solutions to industry leaders, and innovative companies across the globe. Innovation, knowledge and transparency form the basis of our company's mission and vision. Along with cost benefits, we provide highest quality results ensuring fool-proof confidentiality and security. We are an ISO certified company with offices in India and USA.
Ingenious e-Brain Solutions has a strong team of analysts, and subject matter experts with domain proficiency which is devoted to help clients grow. Our highly qualified professionals offer tailored, value-added and cost-effective services to our clients. We believe in building long term relationships with our clients who include national and international corporations, Fortune 500 companies, world's leading research institutes and universities as well as independent inventors.
Get in Touch:-
India Office
207-208 Welldone TechPark, Sohna Road
Sector 48, Gurugram,Haryana 122018, India
+91 124 429 4218
Email:-
queries@iebrain.com