Ingenious e-Brain Solutions will host a free webinar discussion on "DNA Data Storage".In last few years, there is quite a buzz around storing digital data into DNA and it has gained huge impetus in both research institutes and industries trying to capitalize the vast opportunities in the information technology age.
In nature, DNA (Deoxyribonucleic Acid) stores biological information acting as a genetic blueprint for all living organisms. Recently scientists have discovered that a molecule of DNA can be used for storing vast quantities of information for eternity.
In this webinar, IEBS will walk you through the current data storage techniques and introduce you to the next generation DNA data storage terminology along with similar future technologies for data storage. This webinar will be of particular benefit to inventors and investors providing adequate resources for navigating through this period of exponential growth and opportunity in DNA data storage technologies.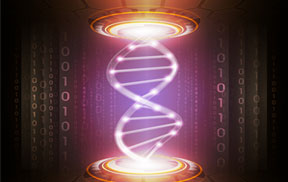 Do not miss this one,
We hope you join us for the webinar and experience the capabilities of Ingenious e-brain as your innovation partner.