Make space for renewable energy this World Environment Day
World Environment Day [WED] was designated by the UN General Assembly in 1972 on the primary day of United Nations Conference on the Human Environment, ensuing from discussions on the integration of human interactions and the environment. Approximately after two years later, in 1974, the first WED was held themed as "Only One Earth". Although WED celebrations are being annually held since 1974, the idea of rotating the centre of these activities through selecting different host countries evolved in 1987.
 For encouraging worldwide awareness and action for the protection of the environment, World Environment Day is well knowingly celebrated every year on 5th June and is the biggest annual event for positive environmental action.
 Theme for this World Environment Day, 5 June, is "Connect with nature".
The effects of production and consumption of Earth's natural resources over the last few years is illustrated below:
Water– Over the past 11 years, total groundwater abstraction increased by 44.1 per cent, with the agricultural sector as the principal consumer. Effective recharge of aquifers has declined by 1.2 per cent every year on average, mainly as a result of increased runoff due to urbanisation. In the period 2004-2014, groundwater abstraction per person went up by 35.4 per cent.
Waste– Considering two points in time, 2013 and 2004, total generation of non-mineral waste increased by 15.9 per cent in the former year over the latter year. This was mainly due to a rise of 24.8 per cent in non-hazardous waste. A similar trend was observed in respect of waste generation per person. In 2013, a total of 0.9 tonnes of waste was generated per person of which the majority was classified as non-hazardous waste.
Energy– From 2009 to 2014, 55.8 per cent of gross fuel consumption was made up of fuel oil, primarily used for energy generation in power stations. Analysis of the available time series shows that up to 2012 gross consumption of fuel oil registered year-on-year increases; however, in 2013 a decrease of 18.4 percent was observed, mainly as a result of changes in the set-up of power generation facilities.
Some of the most interesting gadgets that nourish the worldwide mission or eradicating pollution are:
Fly Ash Bricks- U.S. coal plants spew more than 70 million tons a year of a radio­active waste, called fly ash, in order to generate electricity. A Missouri company has come up with an innovation to turn the ash into bricks that reduces fly ash while providing an extra benefit of bricks soaking up toxic mercury from the air.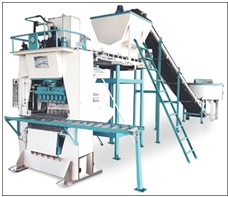 1. Flushing Iron– Metal toxins commonly found at mining sites could be treated with the stinky remains of human wastewater. The excretory product, rife with iron, would be particularly helpful if dumped at sites loaded with metallic elements. The iron would pronto react with the other metals and keep them from dissolving into nearby groundwater.
2. Solar Panels- Solar power systems derive clean, pure energy from the sun. Installing solar panels at home helps encounter greenhouse gas emissions and reduces collective contingency on fossil fuel. Ancient electricity is sourced from fossil fuels such as coal and natural gas.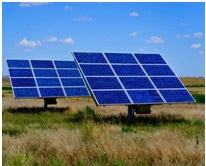 Facts and Figures associated with WED:
Some facts square measure being mentioned here with the hope of raising awareness and creating some actions to manage these environmental treasures.
6 percent of the computable space of land on earth, or about 4 billion hectares worldwide, is roofed by forests.
In 2000, countries all over the world united on astandardized definition of forests.
75 per cent of the world's accessible fresh waterfor domestic, industrial and agricultural purpose is equipped from forested watersheds and wetlands.
Tropical forests on a mean proportion contain 50 percent more carbonper hectare than forests.
More thanhalf of the world's species of animals, plants and insects are found in tropical forests, the most biologically-divergent ecosystems on land, and nowhere else.
It's important that these facts re-enforce the necessity for and further drive the implementation of global commitments on conservation.
Google's main aim is to focus on doing more while using less because sustainability is a part of everything that Google does. Google has been carbon neutral since 2007, and in 2017 it will reach to 100% renewable energy for operations, including data centres and offices. In 2010, Google was one of the first corporations to buy renewable energy directly and today, they are the world's largest corporate buyer of renewable power, with commitments reaching 2.6 gigawatts (2,600 megawatts) of wind and solar energy.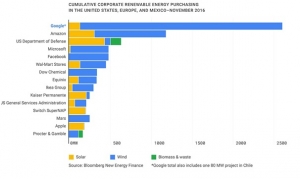 Google has long been and will remain a strong advocate for local and global solutions that accelerate a clean energy future.
 Upshot:
On 5 June, go outside and show everyone that you're with nature because World Environment Day is for everyone, everywhere. Breathe in the beauty and keep in mind that by keeping our planet healthy, we tend to keep ourselves healthy too.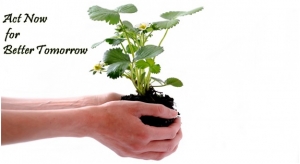 References:
https://nso.gov.mt/en/News_Releases/View_by_Unit/Unit_B3/Environment_Energy_Transport_and_Agriculture_Statistics/Documents/2015/News2015_106.pdf