26
th
of April is celebrated as World Intellectual Property Day to learn about the role that intellectual property rights play in promoting innovation.
Ingenious e brain Solutions as one of the technology innovation partner, is commemorating the World IP Day 2017 by organizing a webinar on the theme "Innovation – Improving Lives".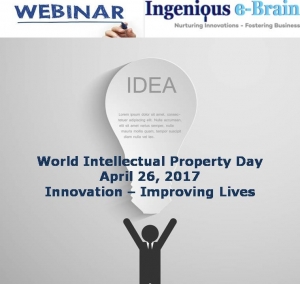 Register today for the webinar and join us to know how we can contribute to make better tomorrow with innovation.