Industry News » World's Largest Bioenergy with Carbon capture and storage Plant – IEBS News
World's Largest Bioenergy with Carbon capture and storage Plant – IEBS News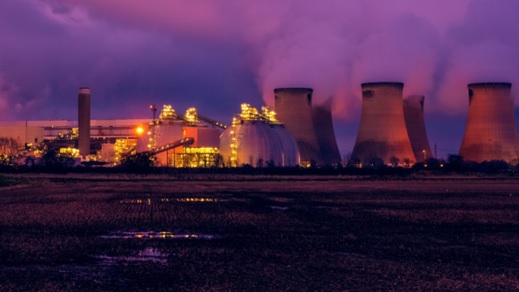 Drax has announced to build World's Largest Bioenergy with Carbon Capture and Storage Plant – IEBS News
Image Source :- >>
News Source:- >>
Drax is planning to invest £2 billion to develop two bioenergy with carbon capture and storage (BECCS) units and the work to build the BECCS plant could begin as early as 2024. The two units will capture at least 8 million tonnes of CO2 per year, making it's the largest carbon capture and storage project in power in the world.
BECCS is the process of capturing and permanently storing carbon dioxide from biomass while generating reliable, renewable power. Decarbonization technologies such as BECCS are essential because it can permanently remove the CO2 accumulation in the atmosphere, which is causing temperatures to rise and could play a critical role in delivering negative emissions.
=========================================================================================================
About Ingenious e-Brain Solutions:-
Ingenious e-Brain Solutions provides high-quality, customized and cost-effective Technology Research, Business Research, and Intellectual Property Research solutions to industry leaders, and innovative companies across the globe. Innovation, knowledge and transparency form the basis of our company's mission and vision. Along with cost benefits, we provide highest quality results ensuring fool-proof confidentiality and security. We are an ISO certified company with offices in India and USA.
Ingenious e-Brain Solutions has a strong team of analysts, and subject matter experts with domain proficiency which is devoted to help clients grow. Our highly qualified professionals offer tailored, value-added and cost-effective services to our clients. We believe in building long term relationships with our clients who include national and international corporations, Fortune 500 companies, world's leading research institutes and universities as well as independent inventors.
Get in Touch:-
India Office
207-208 Welldone TechPark, Sohna Road
Sector 48, Gurugram,Haryana 122018, India
+91 124 429 4218
Email:-
queries@iebrain.com