The Strategic Change Enablers- Who We Are and What We Do
Ingenious e-Brain is a boutique research organization that helps its global customers and clients make better business decisions! We enable this by offering world-class research using our network of experts across various domains and industries. Our customers have been able to launch new products and services with the right insight around IPR, Technology, and Market Intelligence.
At Ingenious e-Brain, we deliver premium, customized, cost-effective, and diverse solutions related to Business Intelligence, and Technology Intelligence Research to assist our customers in every aspect of their business.
Our exceptional team has deep knowledge and rich experience in their respective domains. This unique blend of professionals provides pragmatic solutions by offering key insights related to industry dynamics, business trends, technological adoption, and public opinions.
Our Vision
To become the most preferred global partner for our clients by driving sustainable business practices and maximizing growth opportunities.
Our Mission
Cultivating innovative mindsets to deliver bespoke solutions that enable our clients to make the right decisions.
Our values
Here are the values that shape our culture and work as the major guiding principles for everything we do at Ingenious E-Brain.

Innovation
We believe that innovation is essential for the uninterrupted growth of an organization. Our team is on the constant lookout for new and creative ideas to stay ahead in today's highly competitive world.

Precision
With a strong commitment to accuracy and acute attention to detail, our team can perform any given task with perfection.

Agility
This is something that allows us to respond and adapt quickly to ongoing changes in different industries. We ensure that our clients are always one step ahead of their competitors.

Integrity
We believe in maintaining complete transparency with our clients. This not only helps us establish trust but also strengthens our relationships in the long term.

Accountability
We promote a culture of shared responsibility at all levels in our organizations. At IE Brain, everyone contributes equally to the success of each project we undertake.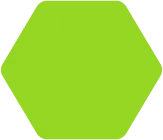 Expertise
We have the right people and skills to take your business to new heights of success.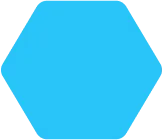 Co-Creation
Our focus is on building collaborative relationships with our customers and bringing the best out of each other.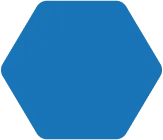 Resilience
No matter what the circumstances are, we ensure that your business thrives now and in the future.
Our Personality Traits
Diverse traits that not only set us apart but also help drive success in business.

Visionary
Possessing exceptional foresight and innovative thinking, we think beyond current limitations. This is something that helps us come up with the most innovative ideas.

Insightful
With a clear understanding of the industry, customers, and market dynamics, we can see beyond the surface level and identify trends, risks, and opportunities far better than anyone else.

Cordial
We offer an open line of communication to our clients as well as the people who are working with us. This not only helps build great customer relationships but also promotes a positive work culture.

Analytical
We believe that the best way to handle a problem is to break it down and analyze the factors it comprises of. This is how we address complex business-related issues of our clients.

Responsive
At IE Brain, the overall satisfaction of our clients is always a top priority. This is why we ensure all their queries are answered within a reasonable amount of time.
Product Development Head,
British American Tobacco
Cigarette company London, UK
IEBS has delivered a great engagement scope with working analysts; regular brainstorming together leads us to conclude the study in extremely efficient and reliable ways. We are actively using the insights provided for our product development activities.
External Partnering Director,
Boehringer Ingelheim
Pharmaceutical company Germany
I am very impressed with your research and would love to recommend you for future research activities. The team has done a good job of understanding our needs and was very patient in taking care of our needs every time.
Technology Development Director,
FORVIA
Mobility Company United States
I would like to thank the IEBS team for their tailored approach and for helping me connect with the solution provider to ease the integration process at my facility. The team was always available to me and helped me in each phase of the critical project.
Chief Product Officer (CPO)
Teknos Group Oy
Paint & coating industry, Finland
Working with Ingenious E-Brain has been a game-changer for our business. Their high expertise & deep industry knowledge around coating materials and biodegradable compounds have helped us understand market trends around water-proof coatings and navigate complex challenges. Without a doubt, they have become our trusted advisors.
Regional Director
Sacco System
An International Biotech Hub
Ingenious E-Brain has proven to be a true catalyst for our organizational success. Their unparalleled expertise & deep knowledge in the healthcare industry allowed us to reimagine our business model, optimize processes, and enhance customer experiences. Most importantly, we appreciate how they responded promptly and clearly, even during odd hours.
Oddvar Spjeld, CEO at CAPTICO2
CAPTICO2
Carbon capture and mineralization technologies provider, Norway
With exhaustive research and analytics, prompt responses, and quick deliveries by Ingenious experts, we have been able to explore the Indian CCU market in an efficient manner. By understanding our competitive advantage, IEB assisted us in recognizing potential partners across the country and scheduled our meetings with a few collaboration-seeking partners related to the CCU sector. It was a pleasure working with you people."
Milana Ayzenberg, CTO at CAPTICO2
CAPTICO2
Carbon capture and mineralization technologies provider, Norway
The unwavering support of the highly competent team of Ingenious e-Brain experts helped us tap into the Indian CCUS market swiftly. By understanding our competitive advantage, IEBS delivered significant information on potential primary & secondary customers and deliver critical insights into the supply chain by emphasizing pricing, logistics, and available cement polymer composite (CPC) suppliers.
Head of production
Daimler
German automaker
We've had the pleasure of working with Ingenious E-Brain, and it has been an incredible journey. The analytical thinking of automotive and ICT industry experts guided us at every step of fabricating smart sensors for mobility companies. We consider them an invaluable partner and highly recommend their services to any organization seeking consulting expertise."
Chief Technology Officer (CTO)
Xeikon
Netherlands-based Digital Solutions provider
IEB has never failed to amaze us with its outstanding services, especially in delivering evidence-based strategies & transformative solutions. The holistic approach of IEB helped us considerably mitigate our carbon footprint by creating a strategic roadmap to reduce scope 1 and scope 3 emissions.
Innovation Director
Stora Enso
Paper mill company, Finland
As a Front-End Innovation Director, I've worked with Ingenious e-Brain on several innovation-based projects. With their robust support, we identified trending novel packaging materials, new products, and concepts for different markets. The delivered project report from them was always on time, excellent, and very well organized.
Head of Department (ESG)
Faurecia SE
French global automotive supplier
My team is really impressed with the tangible and selected results provided by Ingenious E-Brain experts so that we can act upon them. They not only showcased different checkpoints across the roadmap towards GHG emissions reduction but also mentioned all the capabilities required throughout the journey toward success.
Chief Supply Chain Officer (CSCO)
Sealed Air Corporation
Packaging company, North Carolina
I've worked with some remarkable organizations, and Ingenious E-Brain is no exception. I am highly convinced by the list of flexible packaging materials' suppliers you have sourced, as we were dealing with the supply chain disruption. The valuable data on potential suppliers provided by IEB experts helped us restrict transportation expenditure.
[Head of Patent Management]
ABERTIS INFRAESTRUCTURAS
Spanish Telecommunications company
We'd like to thank you and your team for all the hard work! Your team did an excellent job organizing results, and we admire your approach of maintaining communication throughout the process of discussing the 4G patent-related searches. We look forward to working with you in the coming years.
[Chief Quality Officer (CQO)]
Bayer AG
German multinational pharmaceutical and biotechnology company
We have been working with IEB for a long time, and they have been consistently providing deliverables par excellence. We would love to recommend them to our peers for future research & analytics projects. They understood our needs/problems well and worked very patiently and diligently, making changes every time we added new details.
Strategy Head, R&D
Sun Chemical
Printing inks and pigments manufacturer, New Jersey
I'd like to thank the team of Ingenious E-Brain for their tailored approach to helping our firm gather the results we were looking for. They helped us connect with the formulation provider to ease the ongoing R&D project at our facility. I would recommend them to the other members of my organization and will look forward to employing their services again.
Chief Innovation Officer (CIO)]
TotalEnergies SE
French multinational integrated energy and petroleum company
Ingenious E-Brain came up as a great support to our strategic investigation into advanced battery development. They managed to bring together a broader aspect of innovations related to battery efficiency and charging capacity at a global level. Besides this, they accurately evaluated the current market size and potential in line with our expectations. I warmly recommend them for such services.
Product Development Head
British American Tobacco
Cigarette company London, UK
IEBS has delivered a great engagement scope with working analysts; regular brainstorming together leads us to conclude the study in extremely efficient and reliable ways. We are actively using the insights provided for our product development activities.
Head of Sustainability Management
Roche
Swiss multinational healthcare company
We highly recommend Ingenious E-Brain to anyone seeking innovative solutions in sustainable drug development. Their professionalism, expertise, and dedication have proven invaluable assets to our business, maximizing efficiency & significantly reducing water consumption. Their commitment to sustainable practices has improved our bottom line and aligned our business with our core values.
Patent Officer
Valio Ltd.
Finland-based dairy products manufacturer
Ingenious E-Brain stands out as a true partner in our long journey of managing our lucrative F&B portfolio. Their consultants' expertise and strategic insights have guided us throughout the litigation lawsuit. Through their meticulous analysis & comprehensive knowledge of global IP regulations, we identified untapped growth opportunities and mitigated potential risks.
[Technology Development Officer]
Jacobs Douwe Egberts
An American-Dutch beverage company
Working together with a partner like you is spectacular. We really appreciate how you extracted the current innovations related to hybrid meat processing in a short time and delivered the compiled report per the industry standards. Extremely happy to work with you guys and expect such contractual collaborations with you in the near future.
[Chief Compliance Officer (CCO)]
Surys In Groupe
Optical & digital security solutions provider
Ingenious E-Brain is absolutely amazing! …We learned how to transform the ideation into reality by employing a feasible approach to reach the milestones. Their team has dived the extra mile to find potential SoC suppliers in a specific region and keep us informed of all the regulations and incentivization that directly influence our production cost.
[Head of Innovation Management]
Axalta Coating Systems Ltd.
American company specializing in coatings
With the assistance of Ingenious, we've been able to commercialize our novel edible formulation efficiently. Their team's strong support and authentic information helped us add an invaluable patent to our portfolio. We consider your firm an agile, scalable platform to empower growth and success.
Chief Innovation Officer
Infineon Technologies
German High-tech company
I'd like to extend our appreciation for your support in finding potential licensees for our patented imaging technology. We are also impressed by the timely completion of all aspects of dealing with us as your esteemed client. We look forward to continuing our professional relations in the future.
External Partnering Director
Boehringer Ingelheim
Pharmaceutical company, Germany
I am very impressed with your research and would love to recommend you for future research activities. The team has done a good job of understanding our needs and was very patient in taking care of our needs every time.
Chief Marketing Officer (CMO)]
Sunstar Group
Japanese global oral care, health and beauty conglomerate
When the global pandemic disrupted the entire business landscape, your marketing strategy and social media analytics solution significantly helped us reach our potential customers and shift our consumer electronics business to digital.
[Director, Portfolio Management]
BioMar
Global leader in sustainable aquaculture feeds
Thank you for your search results. This time, although we didn't obtain a valid invalidation material but we feel your search was exhaustive, and you covered all aspects related to a beverage preservative. We are very happy with the quality of your reports and service.
Chief Operations Officer (COO)]
Labcorp
Healthcare company, North Carolina
As an established healthcare company in medical, diagnostic, surgical, and analytical lab supplies, broadening our horizons to the regions with potential opportunities has been our key milestone. Thanks to Ingenious E-Brain consultants with high expertise in the healthcare industry for helping us select appropriate regions through market sizing & forecast.
Chief Supply Chain Officer (CSCO)]
Mondi plc
Multinational packaging and paper group
Indeed!… Ingenious E-Brain is the best strategic partner for our agribusiness. We were stressed about the post-harvest losses due to cross-border distributions in an unpredictable environment. To navigate this challenge, they helped us recognize the cost-effective temperature-controlled storage solutions and best-fit packaging solutions to enhance our products' shelf life.
Director, ESG Department
Huntsman Corporation
American multinational manufacturer & marketer of chemical products
You guys are of course trailblazers for our marginally growing chemical industry. The details you shared about making the cross-linking system sustainable to improve the final product have supported us in meeting the regulatory standards. Considering the prompt response and precise data, we have recommended you to other peers across the sector.
Chief Technology Officer (CTO)]
L'Oréal S.A.
French personal care company
We were in a pressing need to wrap up our secondary research on acne treatment products, for which we were desperately looking for a consulting firm that could provide us with the deliverable within 48 hours. Ingenious not only accepted this time-bound challenge but also delivered the report containing the exact information on time.
Head of Risk Management
Gentherm Incorporated
Automotive industry company, Michigan
We were diligently working on manufacturing auxiliary electrical systems for EVs, for which we need to understand recent innovations towards electrification, market opportunities, and competitor's activities to formulate our business strategy. In strategizing the entire business operation, Ingenious provided us with ample information on trending production technologies, applications, player activities, and global market forecast related to EVs.
Senior Vice President
Grammer AG
German Automotive company
As a renowned automotive company with an insightful portfolio, we remain curious to keep adding features to our cars. We thought of incorporating the novel split door concept in our upcoming models. To make it a reality, Ingenious E-Brain scouted the ideas and inculcated the best-fit solutions for our fleet of vehicles by conducting planned & deep research on the subject.
Chief Executive Officer
Bunge Limited
American agribusiness and food company
Ingenious guided us at every step to sustain in a new market by providing all the relevant information about our competitor's strategy planning, establishment, product portfolio, expansion plan, financials, revenue & profit, margins, IP, technology mix, and other aspects related to the FMCG market. The report provided factual insights into how we can surpass our competitors and stay ahead in the market.
Head of Business Development
Elmos Semiconductor SE
Semiconductor products manufacturer, Germany
It was an excellent experience working with Ingenious E-Brain. Our key milestone was to improve SoC performance, for which we were looking for key technologies to introduce liquid crystal materials in the production unit. We are content with the information they provided and would recommend them to other enterprises planning to revamp their business operations.
Supply Chain Officer
Mycronic
Global supplier of high-precision production equipment
Finding a genuine raw material supplier for our semiconductor manufacturing business close to the premises was tedious. Besides providing the list of raw material suppliers, Ingenious E-Brain consultants helped us connect with them and designed a standard procedure and timeline to adopt new materials
Spanish Telecommunications company
ABERTIS INFRAESTRUCTURAS
Assistant Vice President (Research & Innovation)]
Undeniably, Ingenious E-Brain is our leading supporter in fostering our encryption and key management business. The key challenge we faced was finding potential customers in emerging markets, particularly Japan. The consultants facilitated us in finding potential vendors and identifying sales & business development resources crucial for encryption & key management.
[Chief Experience Officer (CXO)]
Siemens AG
German multinational technology conglomerate
Ingenious E-Brain is hands down the best decision we've made for our business. We raised a request to gather information about the trending technologies used in Biometric Sensor for Face Recognition, market dynamics, and key players. Their consultants' expertise and deep knowledge directed us to precisely understand the key technologies and players that have set a benchmark in the industry.
Chief Innovation Officer (CIO)]
Onsemi
American semiconductor supplier company
The results delivered by your team were truly marvelous. The way you processed the bulk of data to create insights was out of the box. Moreover, your profound understanding of the LED display value chain has definitely helped us find best-fit encapsulation materials in terms of cost & quality.
Regional Distribution Officer (RDO)]
Elopak
Carton-producing company, Norway
I'm blown away by the exceptional service and results delivered by Ingenious E-Brain. They truly understood our needs and tailored their solutions accordingly. As a shipping services provider, we were seeking the best-quality and economical packaging materials; and you guys came up with all the relevant cardboard-based packaging materials. We're definitely coming back for more!
Head of Research & Development
Subsea 7
UK-based Engineering company
From start to finish, Ingenious E-Brain exceeded our expectations by guiding us in building a robust hydrogen storage facility. The research & analytical data generated by them was astounding, and their personalized solutions and communication approach made us feel like valued partners.
CTO
AET
Shipping company, Singapore
Choosing your expertise was the best decision to drive our major project on innovating fuel cell technology. With your strategic guidance and technical knowledge, we've explored the ongoing developments around electrolyzers, fuel cells, and energy conversion. Their exceptional service, quick turnaround, and attention to detail exceeded all our expectations.
Head of Product Improvement
Flint Hills Resources LLC
Refining & manufacturing company, Kansas
Reliable, responsive, and results-driven – After partnering with numerous solution providers, we've concluded that Ingenious E-Brain has set the benchmark for timely delivering efficient business solutions. Their technical knowledge and business mindset act as a catalyst for designing highly compact aluminum batteries.