Freedom to Operate & Opportunity Assessment: Ultra-Violet Actives (UV Filter)
The Challenge
Our client, a cosmetic formulation manufacturer, wanted to launch a new product into UV active segment and was looking out for evaluating the risk of potential infringement, EU regulatory compatibility and avoid subsequent litigation. They provided the feature of their product to conduct a Freedom-to-Operate study on specifically three UV actives (Drometrizole Trisiloxane, Diethylhexyl Butamido Triazone, Menthyl anthranilate) being used alone or in combinations.

Study Scope-
EP and other European patent/patent's application filed in last 25 year.
PCT application filed in last 3 years
Our Solution
Our team deployed a step-wise approach to conduct freedom-to-operate as per the client's requirements.

Step I –Searching Methodology

Comprehensive patent searches were conducted on paid and open-source databases using the following.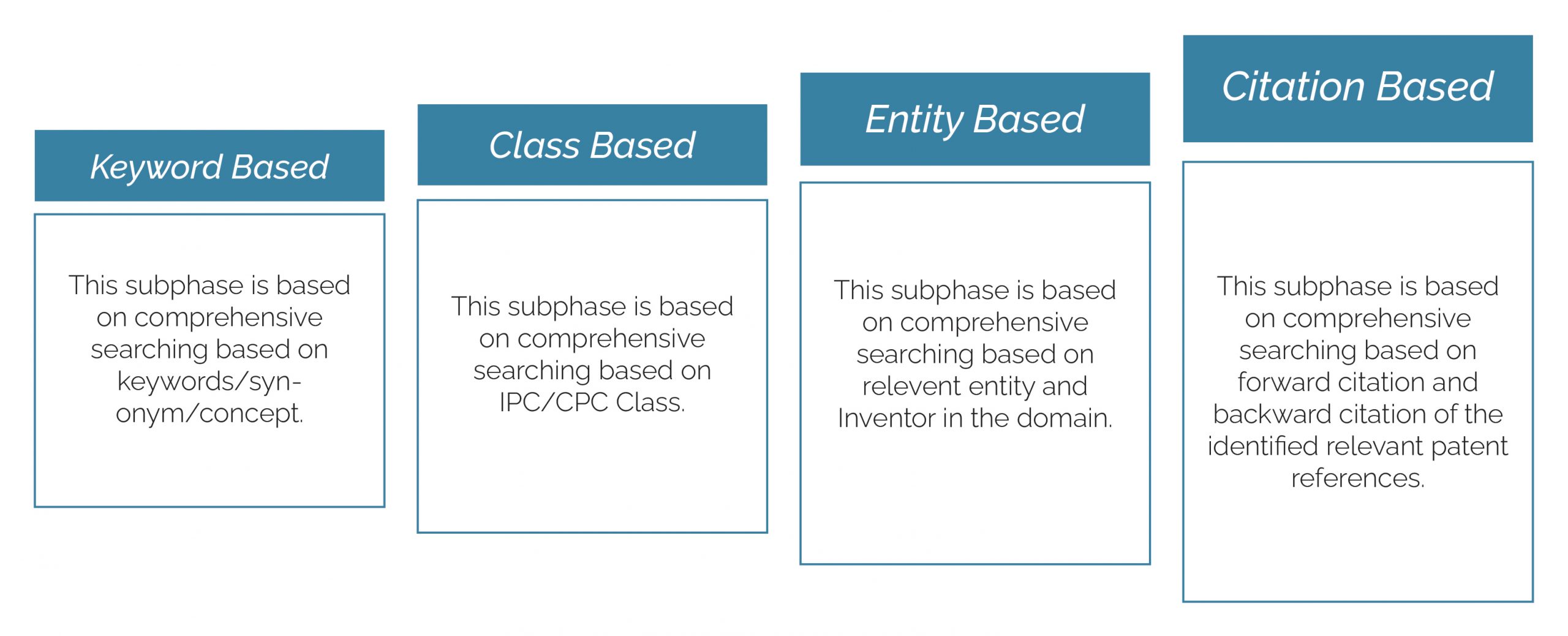 Step II – Analysis and Claim Interpretation

Claim Interpretation for the key feature mapping provided with respect to the client's product feature.

Step III – Project Insights

Project insights are provided in the form of different graphical presentations such as pie, bar, stacked, clustered, etc.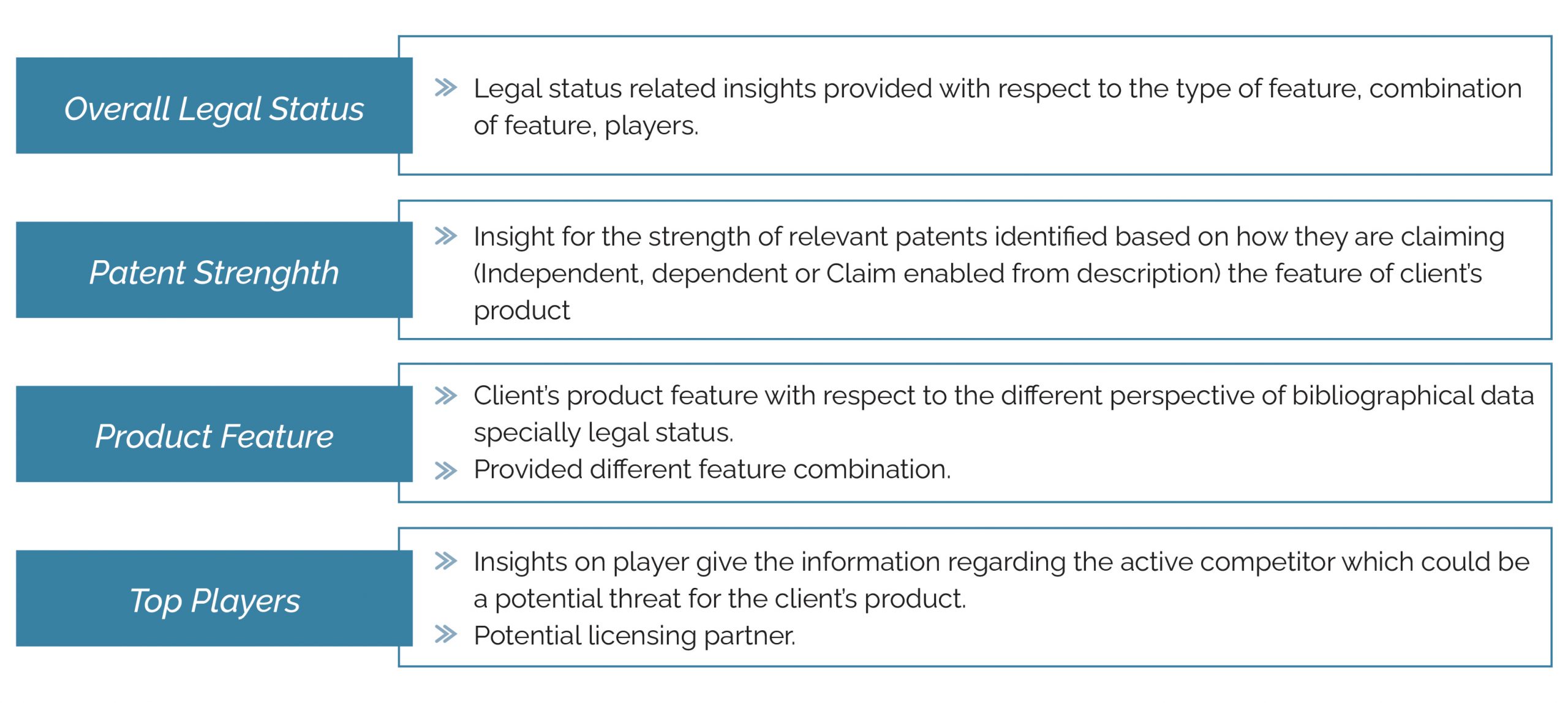 Step IV – Report Presentation

Comprehensive searching and analysis were conducted to derive the following reporting data.
Search Interface functionality was integrated to provide filters related to feature and bibliographic details of the study conducted for client ease of validating relevant references presented as per their preferences.
Keyword Highlighting feature was integrated for ease of analysis of the relevant patents.
The Impact
The client's team understood the type of formulation available which could be of low risk, the high risk from the infringement perspectives.
It helped a client understand the type of combination of UV active in the formulation.
Gained the idea of active patent present in the domain and patent which is about to expire for free use.
Gained insights around the relevant patents such as patent strength, overall legal status, current assignments, filing trend etc.
Identified best-fit licensing partners to help client for better outcome of their product.