IP Portfolio Analysis Of A Telecommunication Company
Challenge
The client is one of the Fortune-500 company operating in the telecommunication industry across the globe. The company designs develop and manufactures semiconductor and infrastructure software products that are used across data center, networking, software, broadband, wireless, and storage and industrial markets.

The client wanted to analyse the patent portfolio of a competitor that can be used to develop network connectivity solutions for the automotive industry. Patent portfolio analysis of a peer organization helps companies to identify future focus technology and develop long-term R&D strategies.
Patent Search
The first step involved is searching for the patent portfolio of the company. It included conducting:
Subsidiaries Identification
Assignee-based Searching
Data Standardization
Report Preparation:
In the final step, the team prepared a report in the form of a spreadsheet that captured categorization of complete IP portfolio of the company.
Patent Data Segmentation:
In this step, the categorization of patent data was done. A quick analysis of the patents data was performed to identify the technology and component domain.
Technology Segmentation:
The next step, identification of different technology segments based on quick patent screening and product portfolio analysis. Technology segmentation included information about technology developments of the company.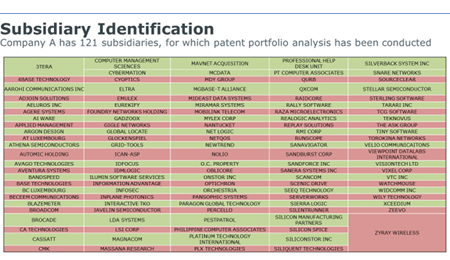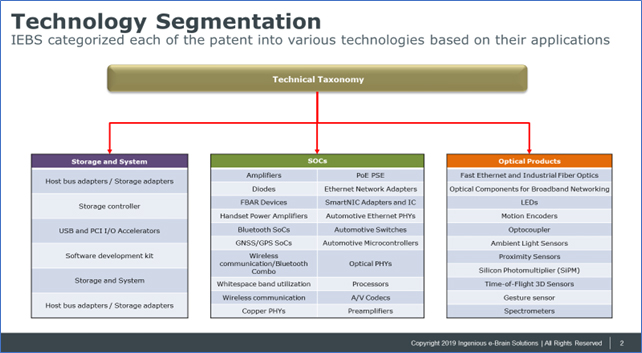 Business Impact
The IEBS team provided client an invaluable external support, complementing their internal capabilities and optimizing service efficiency. The report helped client to gain insights on the technologies currently focused by the competitor.

Final recommendations provided by the team in the report helped client to restructure their innovation pipeline, enabling them to plan and reshape their R&D strategies. Through the report, client identified priority areas that needed to be addressed.