Medical Robotics Technology Trends & Players Ecosystem Challenge
Challenge
The medical robotics is an amalgamation of healthcare with healthcare technology. Robots increase the quality of the service and minimize social issue, thus offering highly accurate results to healthcare experts. These robots assist experts in performing complicated surgeries and using its application to several kinds of end-users across the medical industry. The treatment with the assistance of medical robotics is benefited while compared to conventional procedures of treatment.

The client is one of the global players of the healthcare industry; it's a market leader in manufacturing medical devices, pharmaceutical & consumer packaged goods.

Robots are already transforming the medical industry, and their presence is only set to get even more significant. Medical Robots allows doctors to perform many types of complex procedures with more precision, flexibility and control than is possible with conventional techniques. In the context of the same client would like to understand the trend and development in the domain of medical robots.

The objective of the study is to identify & analyse the various emerging trend and the technological development, significant players and their activities in the field of medical robotic.
Our Solution
Using 360 approaches to deep dive into the domain and understand the trending technology, white space analysis and competitive intelligence.
Data gathering to multiple paid and domain-specific databases
Detailed analysis of the Innovation & recent technology development in the field of medical robots
Identifying the current challenges & their solution
An exhaustive list of active players those is dedicatedly working in the domain of medical robotics, mainly divided into two categorize, Major Players & Startups.
Tracking their activities in terms of investments, collaboration, product launch, and merger & acquisition.
Connecting the dots gives of multiple information provides a clear picture of Medical Robotics Landscapes.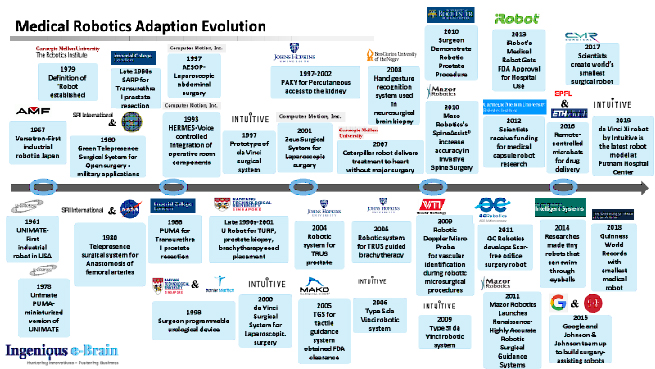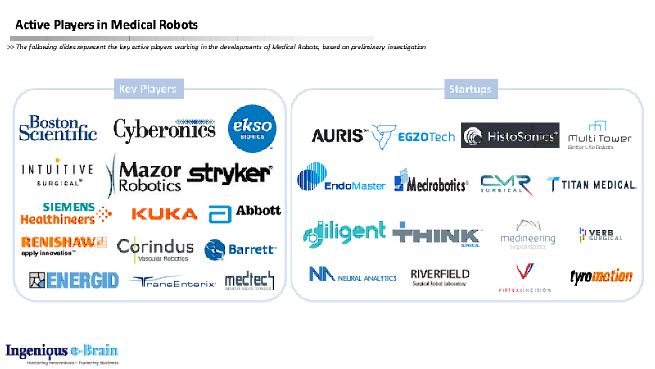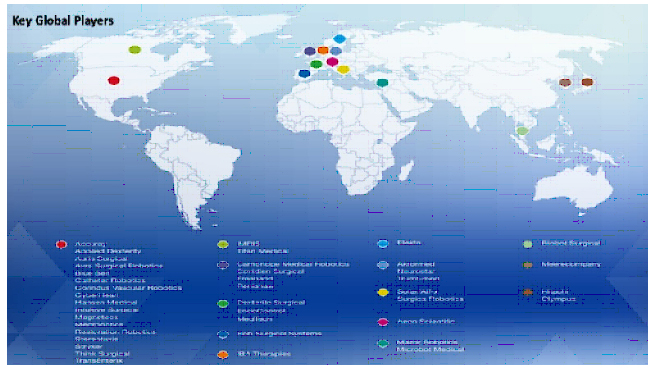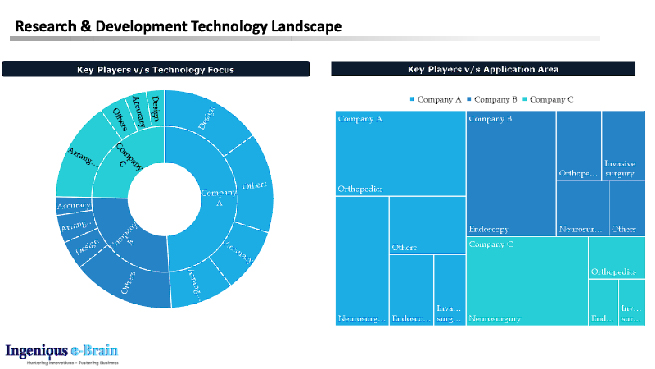 Business Impact
Through robust and comprehensive data collections, rigorous analysis and dynamic visualizations of relevant information, the client was able to accelerate the development of critical marketing and strategy solutions.
The custom insights delivered promptly through a highly dynamic and visual platform helps a client to priorities the work and helps in strengthening the design of the client's future strategy
Supports the client in their investment plans in terms of acquisitions