SUSTAINABLE RAW MATERIALS FOR FLAVOURS & FRAGRANCES
The Challenge
Earlier there used to be 100% pure sustainable flavors and fragrances (F&F) but now it only come to 3-5% of natural agents with remaining being the synthetic flavouring and fragrance agents. In this space, the major problem faced by the industry is that natural ingredients tend to be more expensive, and their harvest may create challenge in meeting environmental & sustainability goals.

In this context, the client wanted us to address the following key business questions.
Which are the latest sustainable solutions available to address challenges associated with raw materials used in F&F business?
How have these solutions evolved in last 5 years and how it has impacted the F&F business in terms of sourcing, product claims and regulations?
What are the innovative/upcoming sustainable ingredients having potential to use in cosmetic/personal care and F&B industry?
What are the suitable sustainable raw materials utilized in diverse portfolio of F&F business?
What is the competitive positioning of the key players (small players, start-ups, established players, academia/universities) operating in the space?
What are the key sustainable ingredients which the key competitors are introducing to their portfolio?
Who could be the best-fit solution providers to achieve sustainability goals in F&F business?
What is the outlook of sustainable raw ingredients in F&F business?
Our Solution
Our research team employed a comprehensive strategy covering secondary research, patent, and scientific research to conduct the study followed by primary research to identify top solution providers related to sustainable raw material and their processing.

We utilize the following solution framework to derive actionable insights for our client.

We addressed all the key business questions through the output of our research and execution. We have provided few illustrative solutions below.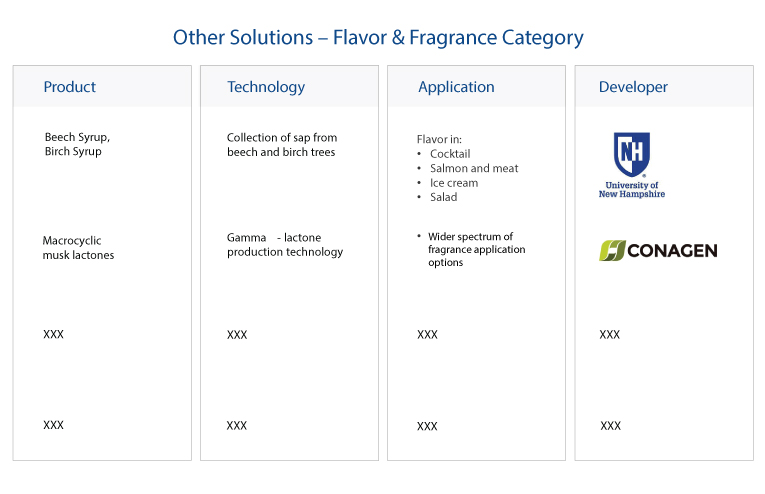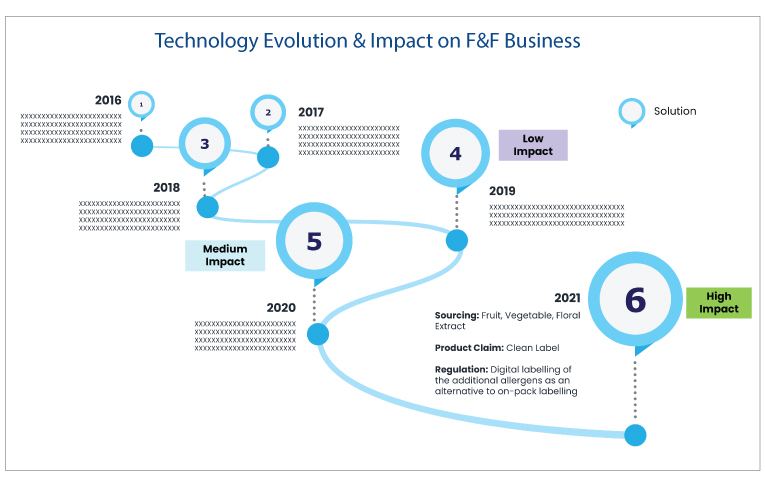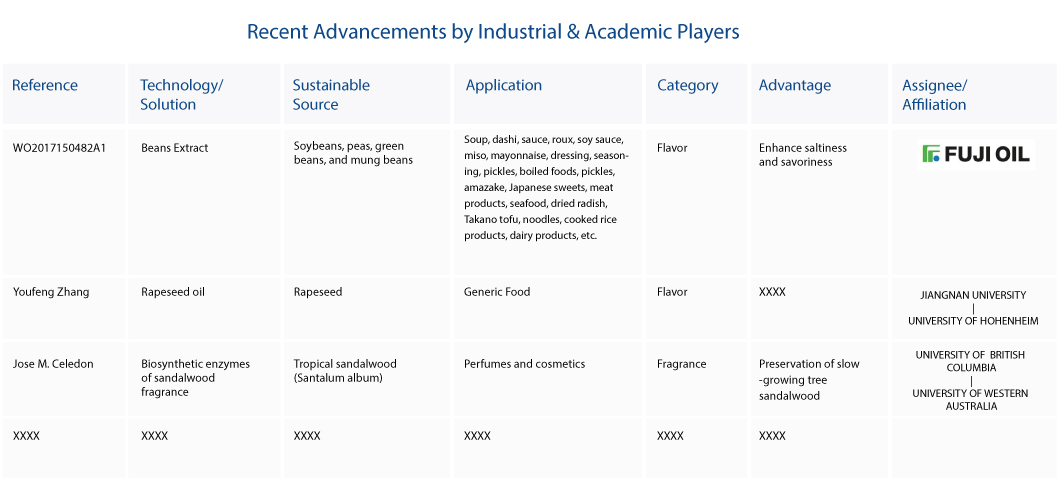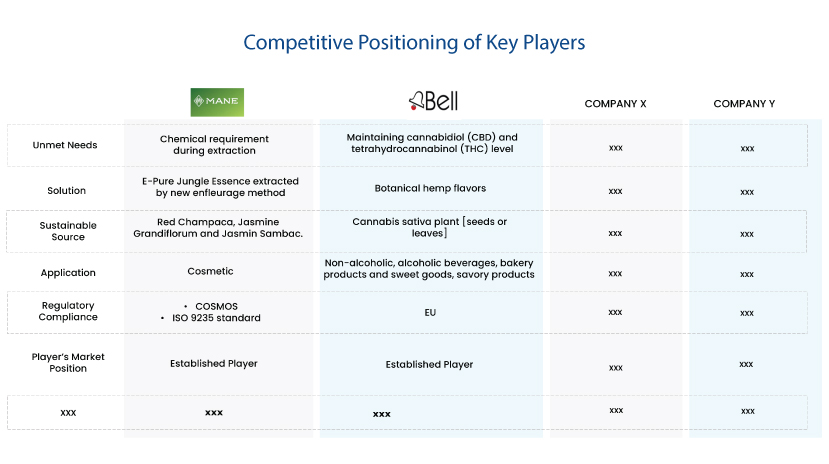 Business Impact
We observed that natural and synthetic ingredients must complement each other to drive future F&F business. The cost-effective solutions to achieve sustainability in this space is through microbial process (fermentation or bio-catalysis) and green chemistry to offer synthetic and sustainable ingredients.

We shortlisted few sustainable raw materials and their applications, success stories, adoption in F&F Industry along with increased consumer acceptance.

We provided the client with crucial recommendations on promising and advanced solutions related to sustainable raw materials for F&F. Impact of our service bought an advantage for our client in a sense:
Client was able to identify state-of-the-art solutions related to sustainable raw materials.
Client was able to identify promising sustainable ingredients used in diverse portfolio of F&F
Client was able to prioritize few best-fit partners to achieve sustainability goals in F&F business
Client was able to understand competitive positioning of key players in terms of sustainable sourcing, application, regulatory compliance, and market reach
Client was able to prepare future strategy to realign its diverse portfolio F&F products