Technology Landscape & Opportunity Assessment: Functional Ingredients for Bakery Products
The Challenge
Our client, a leading food manufacturing company, wanted to launch successful product(s) with gut health benefits in the bakery category in the next 3-5 years. They wanted to explore innovative microbiome ingredients and fermentation technologies emerging for gut health to deliver against the growing consumer demand in the space. The client wanted to identify the potential partner with whom they can collaborate and bring the required competency to capitalize on these solutions.
Our Solution
Our team deployed a phase-wise approach to cater to the solutions of the client's requirements.

Phase I – Technology Landscape

Comprehensive scientific, patent literature, product searches search from paid and open-source databases were conducted to derive the following intelligence.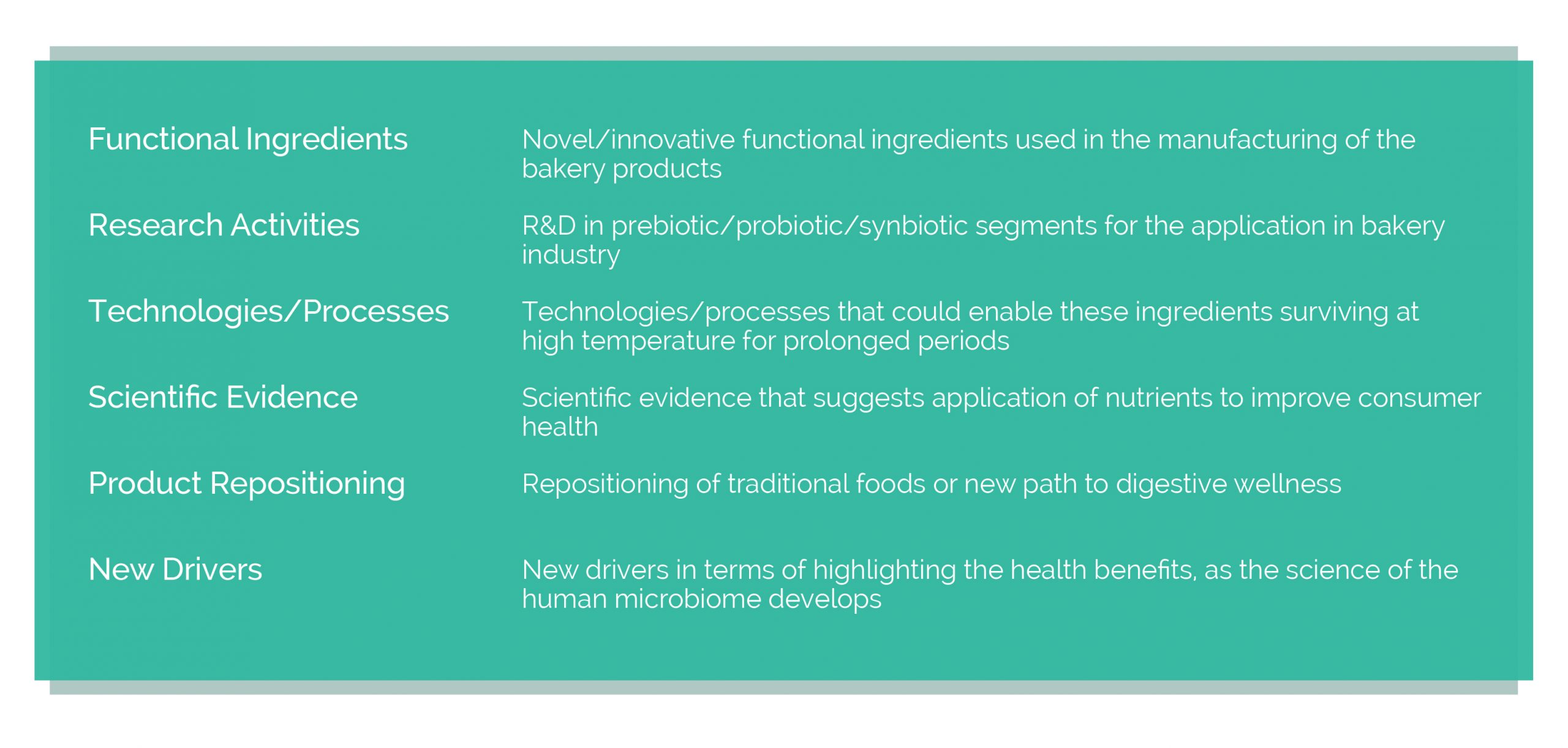 Phase II – Opportunity Assessment
Conducted desk research based on open sources, including – company websites, press releases, technology portals, industry reports, conferences/seminars, expert opinion sites, etc.
Voice of the industry – consumer records and data meta-analysis, expert interviews, and consumer survey.
These methodologies were used to derive the following intelligence.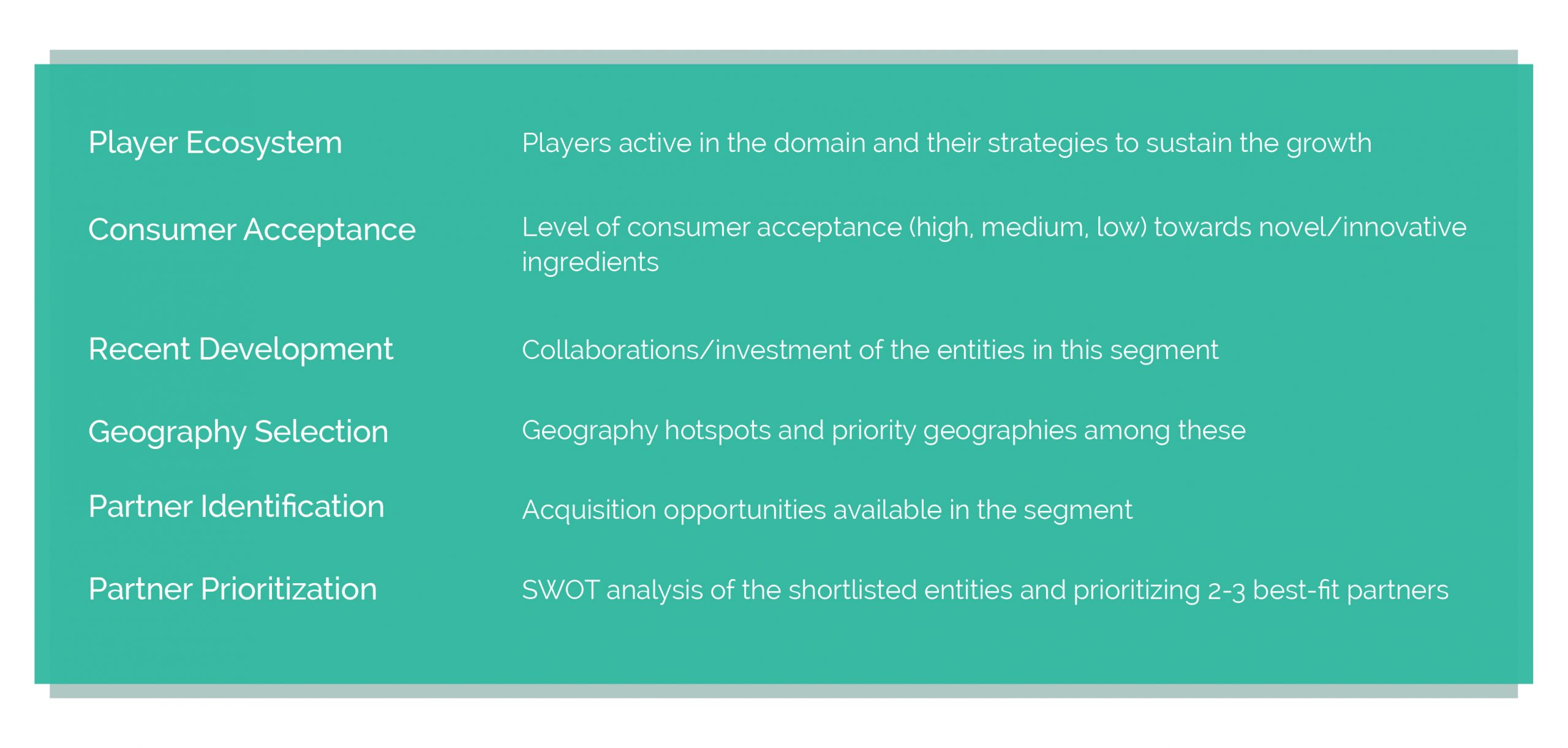 The Impact
The client's team understood the landscape of novel/inventive ingredients, fermentation technologies used in developing baking products.
It helped them understand the ingredients categories and ingredients that can be incorporated into the products which have gut health benefits.
Enabled them to understand consumer expectations and future directions.
Gained insights related to competitor activities and their sustainable growth strategies.
Identified best-fit collaborators/partners to build the required competencies.