Industry News » Enterprise Contact Tracing Solution Developed and Launched by Fellow AI Amid COVID 19
Enterprise Contact Tracing Solution Developed and Launched by Fellow AI Amid COVID 19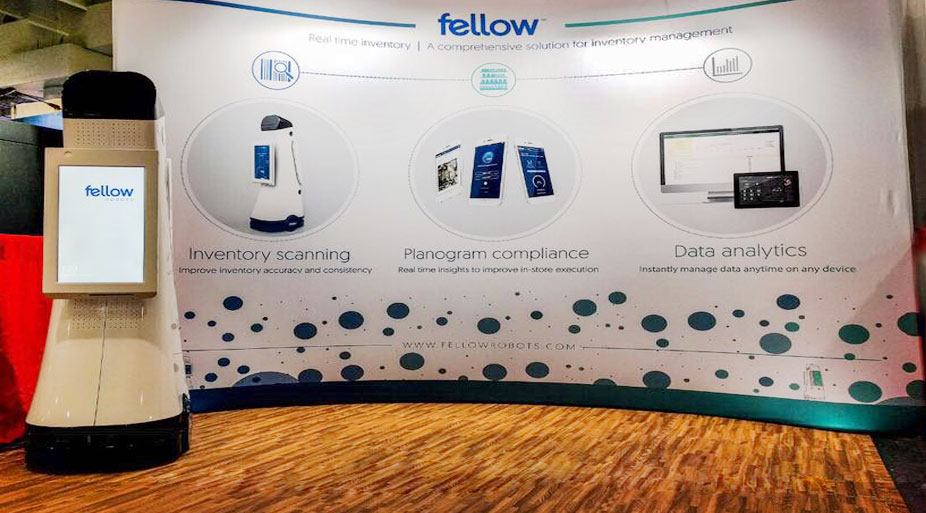 Marco Mascorro's Fellow AI creates state of the art FellowGuard patent-pending Ultra-Wide Band (UWB) technology, the privacy-first enterprise contact tracing approach.
The planet has struggled for the latest coronavirus for months now, and many nations plan to attempt to control infections. Although the COVID-19 vaccine is still in development, the world is moving cautiously. The truth remains, though, that people lose their life when they go out in public places. Fellow AI has now offered help for this pandemic to minimize the risk.
Strategic Development
Fellow AI has designed a cutting-edge, extremely accurate and anonymous corporate contact tracing method to securely reopen your office and allow your staff to sustain social isolation without effort. The Fellow has developed an innovative and reliable anonymous contact trace device for giant automotive production corporations and several others. No current technologies offered both precision and anonymity for contact tracing before the product development.
About Fellow AI
The organization is a leader in designing state-of-the-art technical solutions for sure of the world's most prominent enterprises in the field of supply chain and logistics with advanced machine-learning applications and robotics.
Fellow operates in a variety of industries such as finance, logistics, healthcare, electronics and automotive.

Fellows focus on robotics for supply chain management and product control by machine Vision, Sensor Fusion and Micro-Asset Placement.

The Fellow is holding several granted and pending patents on sensor fusion and radar sensors AI, Machine Vision, Autonomous Robots, Imaging and SLAM.
About FellowGuard
Ultra-Wide Band (UWB) technology helps FellowGuard to be applied without having to mount anchors in workplaces, warehouses or factories.

Compared to standard tech like Bluetooth, UWB promises significantly better accuracy and reliability.

The sleek configuration helps consumers to wear the device quickly for long hours.

Precise spatial awareness helps devices feel whether they are too close to each other and auditory and vibration warnings enable people to retain social space quickly.

The machines can also help with a room or office floor occupancy by recording the number of individuals who enter or exit the area anonymously.

The device collects contact data safely and entirely anonymously.

Users can disclose infections anonymously, and the configurable contact trace algorithm of Fellow can submit notifications to other nearby devices.

Durable, rechargeable battery and over-the-air app upgrade capabilities allow versatile and maintenance-free use over the unit's life.
Immediate Impact
Looking at the real global situation and people struggling to adapt to daily life, it attempts to help enterprises adapt to operating comfortably.
"We are excited to launch an anonymous and precise contact trace solution with one of the largest car manufacturing companies and our existing customers to help them contact potential trace exposure and to keep everyone at a safe distance," says Marco Mascorro, the CEO of Fellow AI.
Potential Advancement for Peer Market
The technology can also be used for space consciousness in any physical setting and can be very useful for enterprises that attempt to restart their operations in compliance with safety standards. Industries such as the automobile, appliances, food manufacturing factories and large offices can use the product to reduce danger where there has been a greater degree of actual direct or indirect communication.