Industry News » Fazer explores cell-cultured cocoa as a potential source for future chocolate
Fazer explores cell-cultured cocoa as a potential source for future chocolate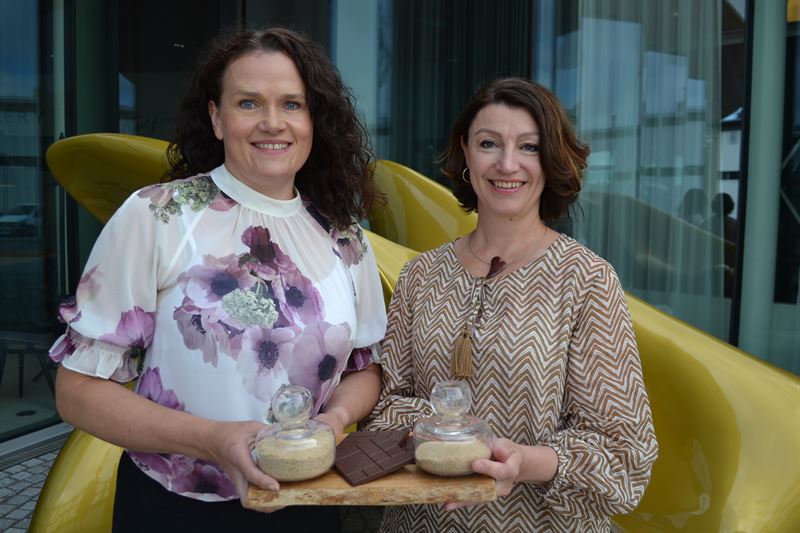 News Source:- >> | Image Source:- >>
Fazer is looking into the potential of cellular agriculture, to produce sustainable chocolate raw materials in the future. Even though the usage of cell-cultured cocoa is still decades away, Fazer believes that the time is now to bravely investigate its potential. All of Fazer's cocoa is sourced from responsibly managed farms in West Africa and Ecuador. Fazer defines sustainable cocoa as ensuring profitable cultivation, enhancing the wellbeing of the cocoa community, and honoring the environment and natural resources. However, there is a need to investigate alternate sources of cocoa because climate change threatens the traditional cocoa growing regions around the equator.
The company is exploring new methods to produce raw material without affecting the taste of the chocolates. The first successful findings of cell-cultured cocoa have already been received by Fazer in collaboration with VTT. They are currently carrying out more research as a member of the bigger CERAFIM-consortium, which brings together several Finnish businesses and research institutes to study cutting-edge cellular agriculture solutions.
=========================================================================================================
About Ingenious e-Brain Solutions:-
Ingenious e-Brain Solutions provides high-quality, customized and cost-effective Technology Research, Business Research, and Intellectual Property Research solutions to industry leaders, and innovative companies across the globe. Innovation, knowledge and transparency form the basis of our company's mission and vision. Along with cost benefits, we provide highest quality results ensuring fool-proof confidentiality and security. We are an ISO certified company with offices in India and USA.
Ingenious e-Brain Solutions has a strong team of analysts, and subject matter experts with domain proficiency which is devoted to help clients grow. Our highly qualified professionals offer tailored, value-added and cost-effective services to our clients. We believe in building long term relationships with our clients who include national and international corporations, Fortune 500 companies, world's leading research institutes and universities as well as independent inventors.
Get in Touch:-
India Office
207-208 Welldone TechPark, Sohna Road
Sector 48, Gurugram,Haryana 122018, India
+91 124 429 4218
Email:-
queries@iebrain.com