Industry News » IBM Introduces Cloud for Telecommunication Ecosystem with 35+ Partners
IBM Introduces Cloud for Telecommunication Ecosystem with 35+ Partners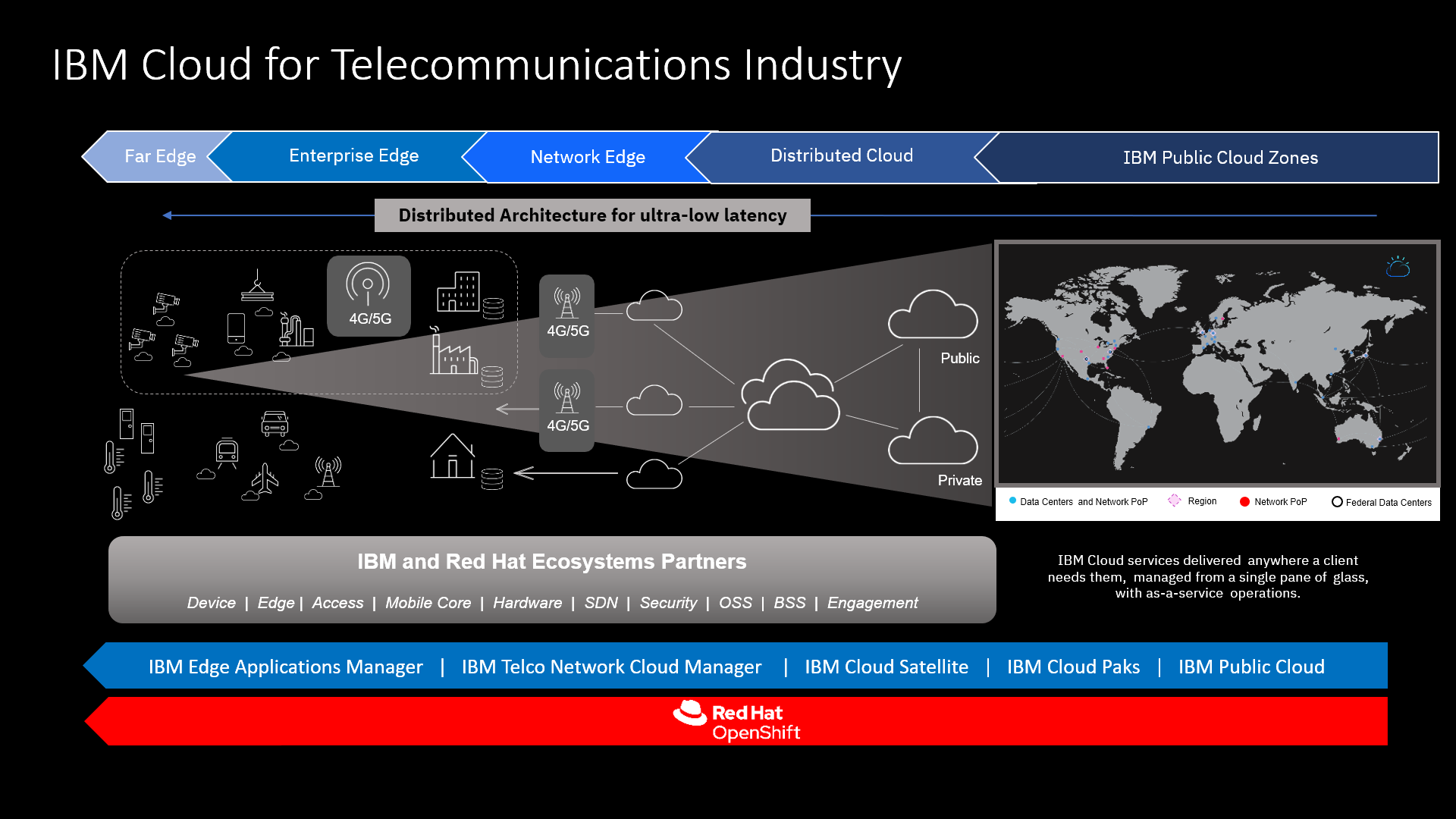 We showcased its analytical viewpoint on transformative cloud-based technology in the industry news, which aligns with a company's future growth initiatives. It entails a holistic impact across the organization, its end-users, and peer industry participants. Furthermore, it will also represent the shifting trends across the industry ecosystem.
Strategic Development
A leading cloud platform and cognitive solutions company, IBM, has announced its cloud for telecommunications platforms with 35 partners committed to joining its ecosystem. The project is an open, hybrid cloud architecture designed to help telecom providers address a highly regulated industry's specific challenge. The solution includes accelerating business transformation, improving digital customer loyalty, and improving the power of 5G and the edge.
Strategic Alignment
IBM's partner ecosystem provides customers with various ways to deliver next-generation 5G and edge services, deploy and manage new cloud capabilities, and enrich relationships through engagement-based. 35+ companies are committed to joining this ecosystem, which is as illustrated below: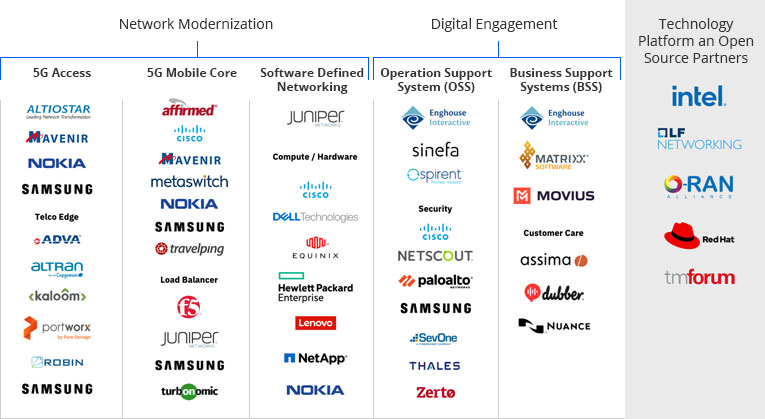 Immediate Impact
Connecting with the IBM ecosystem is the starting point for partners to develop their solutions and improve digital loyalty to telecom providers, modernizing with 5G and leveraging advanced computing. Around 60% of Communications Service Provider companies surveyed agree that they must virtualize their entire network across edge locations; however, only half will virtualize in a cloud-native environment. IBM has provided a LAB environment to help our global customers pre-integrated and pre-tested full-client solutions.
Budding Growth Opportunities for End-Users
IBM Cloud for Telecom ecosystem will continue to work with partners, including global service integrators, to develop ways for customers to create and deploy solutions on IBM's open hybrid cloud platform and the telecommunications industry's core.
For instance, Wipro will launch a suite of solutions developed with IBM Edge Application Manager, which will allow customers to leverage 5G and Edge for enterprise use cases. HCL's IBM ecosystem unit will help customers, including customers in regulated industries such as telecommunications, develop digital and cloud-native solutions with IBM Cloud Paks.
Tech Mahindra will deploy the Blue Marble B/OSS stack for 5G Digital Transformation and deploy Industrial 5G4E Solutions for Enterprise Edge for IBM Cloud Satellite with Telecom and IBM Edge Application Manager, Telco Network Cloud Manager, and Implementation Services. These works are an integral part of their telecommunications and networking practice.
Potential Advancements for Peer Markets
This collaborative initiative will provide the various opportunities in this segment and help to drive business transformation.
Shifting Industry Trends
Increasing digital changes among industries, the proliferation of the Internet and mobile devices worldwide, and the increasing consumption of big data are forcing companies to shift their existing infrastructure to adopt cloud computing services and adopt hybrid approaches. Hence, we can take advantage of on-premises and cloud services. The development of next-generation industrial solutions is enhanced in the cloud and requires a cloud platform to showcase its digital business capabilities. The combined strength of IBM, whose customers comprise 83% of the world's largest telecommunications providers, and its partners will create a comprehensive hybrid cloud ecosystem that can help operators meet three strategic industry needs to acquire and retain customers. This activity will lead to investment efficiency while reducing operating costs and creating new demonetization digital services.