Industry News » MD Anderson to collaborate with Xilis for accelerated development of new cancer therapies
MD Anderson to collaborate with Xilis for accelerated development of new cancer therapies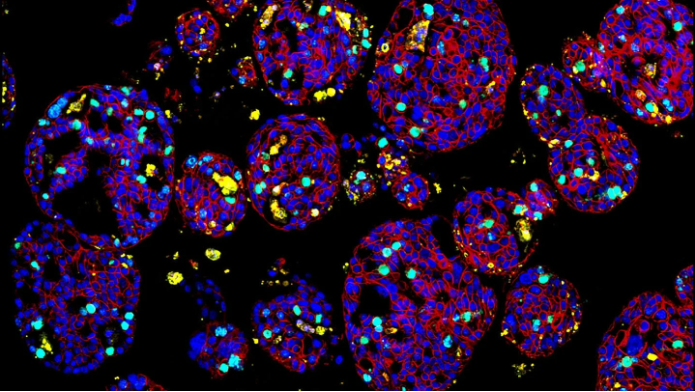 Image Source:- >>  |  Content Source:- >>
The University of Texas MD Anderson Cancer Institute and the biotech firm Xilis have entered into a strategic partnership to advance science and hasten the development of novel cancer therapies.
The partnership will enhance the development of cancer therapies by combining MD Anderson's expertise and Xilis' MOS platform. The preclinical research deal will combine the MicroOrganoSphere (MOS) platform of Xilis with the expertise of MD Anderson for advancing new therapies development and cancer research.
The MOS platform enables translational research on patient-derived microtumors. Additionally, MD Anderson and Xilis aim to explore how the MOS platform facilitates the development of new patient-derived models for studying rare cancers and treatment-resistant disorders. This platform allows a patient tumor response to be quickly evaluated against numerous cancer drugs within two weeks of receiving harvested tumor samples.
Dr. Xiling Shen—CEO and Co-Founder of Xilis—emphasized that the MOS platform can offer new capabilities and improve the efficiency of developing innovative drugs and cell therapies over current xenograft and organoid models, which would remarkably pace up the development and approval of drugs.
About Ingenious e-Brain Solutions:-
Ingenious e-Brain Solutions provides high-quality, customized and cost-effective Technology Research, Business Research, and Intellectual Property Research solutions to industry leaders, and innovative companies across the globe. Innovation, knowledge and transparency form the basis of our company's mission and vision. Along with cost benefits, we provide highest quality results ensuring fool-proof confidentiality and security. We are an ISO certified company with offices in India and USA.
Ingenious e-Brain Solutions has a strong team of analysts, and subject matter experts with domain proficiency which is devoted to help clients grow. Our highly qualified professionals offer tailored, value-added and cost-effective services to our clients. We believe in building long term relationships with our clients who include national and international corporations, Fortune 500 companies, world's leading research institutes and universities as well as independent inventors.
Get in Touch:-
India Office
207-208 Welldone TechPark, Sohna Road
Sector 48, Gurugram,Haryana 122018, India
+91 124 429 4218
Email:-
queries@iebrain.com