Industry News » MindMed Published New Optimized Data On Personalized MDMA Dosing
MindMed Published New Optimized Data On Personalized MDMA Dosing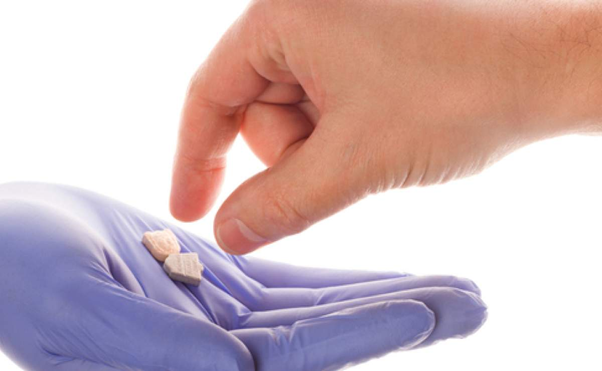 In the industry news domain, IEBS showcases its analytical viewpoint on development in the market that aligns with its upcoming growth initiatives. It entails a holistic impact across the organization, its end-users, and peer industry participants. Moreover, it will also represent the shifting trends across the industry ecosystem.
Strategic Development
A study on MDMA dose optimization using personalized medicine was published by a psychedelic medicine biotech company MindMed. It has published the first empirical evidence & happens to be the first study to combine pharmacogenetics, personality tests, and psychometrics in a single case on personalized MDMA therapy.
Strategic Alignment
MDMA (3,4-methylenedioxy-methamphetamine) is an artificial stimulant that affects mood and perception, awareness of surrounding objects and conditions. It induces increased energy, pleasure, well-being, emotional warmth, distorted sensory and time perception. It is chemically correspondent to both stimulants and hallucinogens.
Aside from performing clinical trials, the company focused on next-generation research and development, extensive therapy services, and integrated toolkits that enable therapists to concentrate on their forte. MindMed is developing drugs that may keep the medicinal advantages of psychedelics while removing the hallucinogenic side effects.
Over the next eight years, psychedelic drug demand is expected to rise at a CAGR of 16.3 percent. MindMed has six clinical trials ongoing or being prepared based on psychedelic substances, including LSD, MDMA, and Ayahuasca's active ingredient DMT. For both MDMA and LSD, it has the world's largest human safety data and pharmacokinetics database and holds the worldwide license for the same.
Immediate Impact
This study enabled the determination of the relative significance of the various predictors. Predictors such as body weight, sex, genetics, age, personality trait tests, and mood before treatment may all be used to help with MDMA dose optimization. Patients with a higher degree of "openness to new experiences" showed more feelings of closeness and positive MDMA-induced drug effects. Patients who were nervous and depressed before receiving MDMA medication developed much more anxiety afterward. When bodyweight variations in MDMA dosing were considered, women and men had comparable MDMA effects. Personalizing MDMA dosing can improve the acute MDMA experience by increasing positive subjective effects and reducing adverse effects. Developing specific biomarker profiles of individuals based on biology, phenotypes, personality characteristics, and cognitive states to better predict which therapy system configurations would be most efficient.
Growth Opportunities for End Users
The MDMA Personalization process is a breakthrough in mental health organizations. It helps provide improved decision support systems for healthcare providers and their patients, delivering the most comprehensive range of evidence-based and scientifically derived therapy framework solutions for mental health treatment. Besides, drug addiction factors will also be sorted, and MDMA therapy will be much more effective.
Potential Advancements for Peer Markets
By focusing on using personalized medicine, artificial intelligence, and cutting-edge cross-disciplinary research to understand better and determine how individual biological phenotypes, biology, and mental states correspond and interact with reactions to new psychedelic drug paradigms, it is possible to create new opportunities for MDMA to be used as a personalized therapy. With growing demands for psychedelic drugs and mental health treatment in the market, there will be a subsequent beneficial impact on its peer industry.
Shifting Industry Trends
The rising prevalence of mental depression & anxiety and availability of off-label drugs and since people have been motivated to choose suitable mental health treatments through various awareness campaigns have been the driver for increased demands for psychedelic drugs in the market. Personalized medicines have been in trend now. With the advancements in psychedelic precision medicine, it will be possible to move away from the very rigid and inflexible 'one size fits all' drug-centric approach and begin using data and machine learning to assist health practitioners and patients incorporating new customized therapies into treatment paradigms.