Industry News » Mondi Group has opened laboratory to test recyclability of paper-based products
Mondi Group has opened laboratory to test recyclability of paper-based products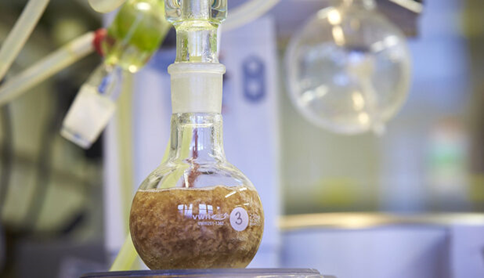 News Source:- >> | Image Source:- >>
Mondi Group has opened their first recycling laboratory in Austria to test the recyclability of paper and paper-based packaging using non-paper components such as coatings. Mondi will use the results to determine how the design of new packaging can be improved as well as how best to improve the circularity of material flows.
While paper packaging offers many sustainability benefits, it also has certain barrier functionality limitations which restrict its use in the food industry. To enhance the barrier property, often non-paper polymeric layer may need to be added, which in turn can impact recyclability. Studying the recyclability of paper-based packaging containing non-paper components such as barrier coatings can be a key enabler in the efforts to develop more sustainable solutions.
=========================================================================================================
About Ingenious e-Brain Solutions:-
Ingenious e-Brain Solutions provides high-quality, customized and cost-effective Technology Research, Business Research, and Intellectual Property Research solutions to industry leaders, and innovative companies across the globe. Innovation, knowledge and transparency form the basis of our company's mission and vision. Along with cost benefits, we provide highest quality results ensuring fool-proof confidentiality and security. We are an ISO certified company with offices in India and USA.
Ingenious e-Brain Solutions has a strong team of analysts, and subject matter experts with domain proficiency which is devoted to help clients grow. Our highly qualified professionals offer tailored, value-added and cost-effective services to our clients. We believe in building long term relationships with our clients who include national and international corporations, Fortune 500 companies, world's leading research institutes and universities as well as independent inventors.
Get in Touch:-
India Office
207-208 Welldone TechPark, Sohna Road
Sector 48, Gurugram,Haryana 122018, India
+91 124 429 4218
Email:-
queries@iebrain.com