Industry News » Nokia Partnership With Tampere University For SOC Development
Nokia Partnership With Tampere University For SOC Development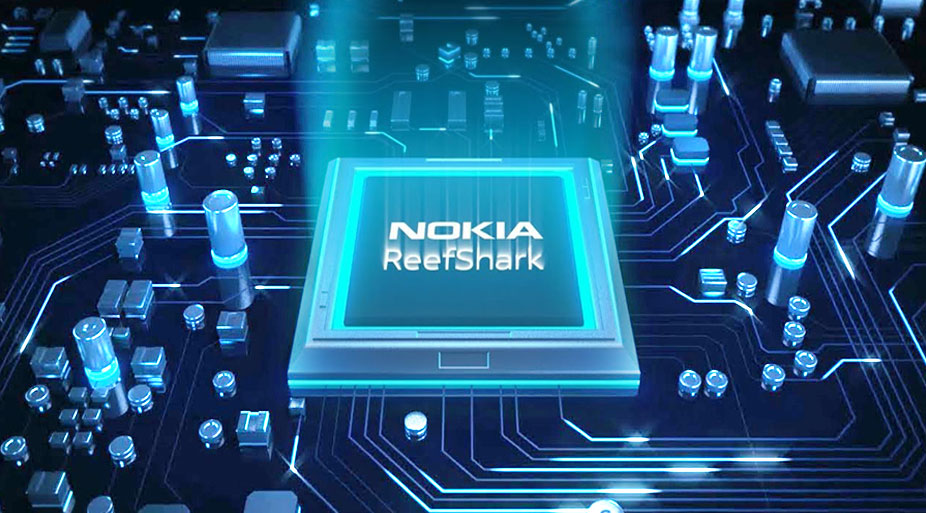 Nokia has announced its new partnership with Tampere University to establish a 'Center of Excellence' for enhancing the development of System-on-Chip (SoC) custom processors for its ReefShark chipset portfolio.
In a press release, Nokia mentioned that the joint venture creates a foundation for silicon-based processors' long-term development. It is expected that this 'Center of Excellence' will be opened by November this year.
What is Reefshark Chipset?
ReefShark chipsets developed by Nokia are mainly used in 5G network solutions. ReefShark is based on 3GPP 5G New Radio specifications and this helps in fulfilling architecture-driven network requirements with minimum Total Cost of Ownership.
Reefshark helps in boosting the intelligence and performance of massive MIMO antennas. Reefshark has vastly improved baseband computing capacity through plug-in units in Nokia AirScale system module.
Highlights of the ReefShark Chipset
A baseband processor with a boosting throughput capacity up to 84 Gbps.
Decreases power consumption by up to 64%.
Helps in increasing system performance while reducing operating costs
Reason for Partnership with Tampere University
The reason for this partnership is for building a long-term SOC development competence and for accelerating the development of proprietary SoC chipsets, including their design and manufacture, to improve time-to-market.
Nokia is also planning to explore areas like machine learning, AI and security hardware development, and open-source hardware-based SoCs. In its press release, Nokia has also mentioned that this partnership's future projects will show the approach for educating engineers of the future.
Business Finland supports this project through its Nokia's Veturi initiative. This Initiative is for driving industrial 5G and ecosystem development with industry partners and universities. In the 2000s, the 'Nokia Innovation Center' was established in the University. Since then, Nokia has been maintaining its close partnership with Tampere University.
In a press release, Jyrki Vuorinen, Dean of the Faculty of Information Technology and Communication Sciences at Tampere University, said: "We are excited to partner with Nokia to develop custom silicon System-on-Chip solutions for 5G infrastructure. This is an exciting joint project that accelerates silicon innovation and ultimately enables operators to realize the benefits of 5G. We have recruited a professor of practice and started the recruitment process for two international professorships."
Ari Kynaslahti, Head of Product Management at Nokia, said: "This important collaboration highlights our continued commitment to developing our ReefShark chipset portfolio and ensures that Nokia 5G solutions deliver best-in-class performance to our customers. We look forward to working closely and collaboratively with Tampere University on this exciting venture."