Industry News » Robotics & Automation Firm Addverb Technologies to Expand Globally
Robotics & Automation Firm Addverb Technologies to Expand Globally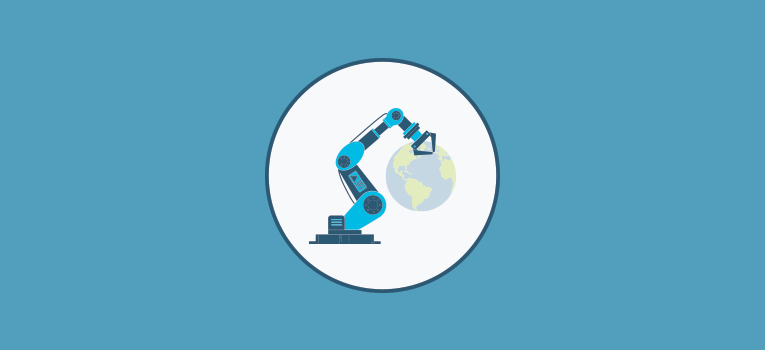 IEBS showcases its analytical viewpoint on transformative technology in the industry news, which aligns with its future growth initiatives. It entails a holistic impact across the organization, its end-users, and peer industry participants. Furthermore, it will also represent the shifting trends across the industry ecosystem.
Strategic Development
Established in June 2016, Addverb has witnessed rapid growth and clocked an approximate revenue of around $ 27 million in FY 2020-21. It unveiled a manufacturing facility, 'Bot-Valley,' which also houses a well-equipped R&D facility at Noida in March 2021. The company has one of the broadest robotic and automation product portfolios. It has more than 100 customers, including Reliance, Flipkart, Amazon, Hindustan Unilever, Coca-Cola, PepsiCo, Future Supply Chain, and Marico.
Strategic Alignment
While launching Addverb Technologies global in the international robotics and automation market company aims to provide an end-to-end product portfolio that will streamline warehousing and factory operations and help customers create warehouses with higher efficiency, accuracy, and flexibility. The company had developed a software platform 'Mobility, for integrating different automation products in a single warehouse. The firm could deliver more than 50,000 robots of different types in a year with its manufacturing facility. It has also deployed a micro-fulfillment centre for a leading e-commerce company based out of India.
Immediate Impact
The firm aims to set up an innovation lab in the US and Europe to create an international workforce based out of different parts of the world.
Budding Growth Opportunities for End-Users
Retailers and consumer-facing companies worldwide are looking at automation. The complexity of their operations is making the conventional solutions available in the market insignificant. Addverb is looking to capture this space with its hardware and module-based software. It has established a host of innovative warehouse robotic solutions with anchor customers across different sectors like FMCG, retail, e-commerce, fashion, and lifestyle.
Potential Advancements for Peer Markets
The firm's products have helped businesses extend fast and fluently run operations, especially during the pandemic.
Shifting Industry Trends
With increasing digital changes among industries, the proliferation of the Internet, and mobile devices worldwide, the robotics industry has been evolving and growing over recent years. New developments in the industry have allowed both individuals and more giant corporations to perform specific tasks much more efficiently. This industry is set to become highly profitable as more companies realize that they could use robots within their organization.
The future of the robotics industry isn't entirely known, but we can expect these trends to become apparent over the coming year. We will likely one day rely on robots to perform many tasks.