Industry News » Samsung files for a new patent about its Wearable ring
Samsung files for a new patent about its Wearable ring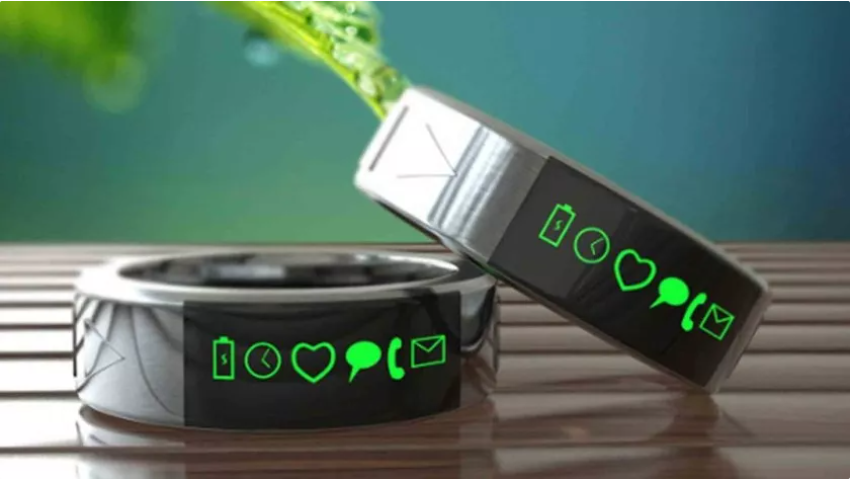 Image  Source:- >> | Content Source:- >>
A recent patent application  WO/2022/265354 filed by Samsung specifies a Wearable device (ring), which can be used to control other devices, including HMD, laptop, TV, smartphone, etc.
The device has external and internal surface electrodes based on the structure shown in figures 1, 3a,3b, 4a, and 4b. Using the second finger, the device senses user contact on the external surface electrode. After recognizing the contact pattern through the measured impedance between both electrodes, the operation of a wearable device is controlled.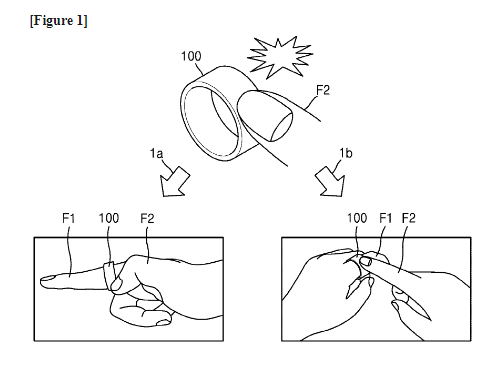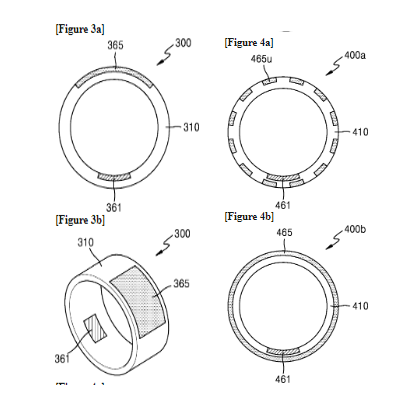 Another example is shown in the figure, which portrays how a finger touch on the ring can change virtual object location while using an HMD. When the ring can control HMD, the user can command and change the site of a virtual object in the HMD.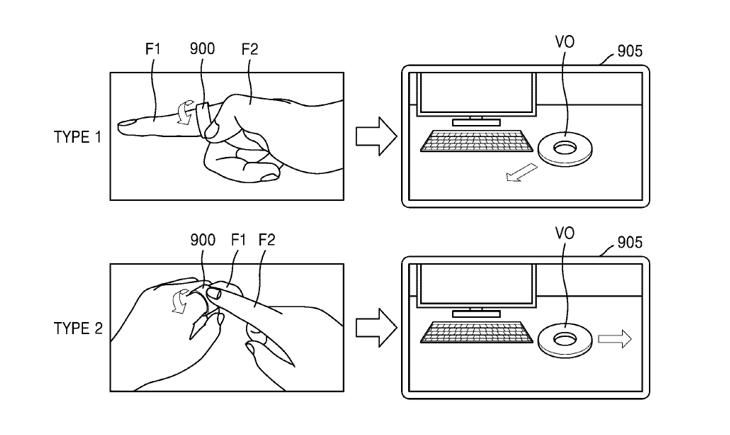 The user can access various services such as call, message transmission and reception, and music playback using the wearable ring.
About Ingenious e-Brain Solutions:-
Ingenious e-Brain Solutions provides high-quality, customized and cost-effective Technology Research, Business Research, and Intellectual Property Research solutions to industry leaders, and innovative companies across the globe. Innovation, knowledge and transparency form the basis of our company's mission and vision. Along with cost benefits, we provide highest quality results ensuring fool-proof confidentiality and security. We are an ISO certified company with offices in India and USA.
Ingenious e-Brain Solutions has a strong team of analysts, and subject matter experts with domain proficiency which is devoted to help clients grow. Our highly qualified professionals offer tailored, value-added and cost-effective services to our clients. We believe in building long term relationships with our clients who include national and international corporations, Fortune 500 companies, world's leading research institutes and universities as well as independent inventors.
Get in Touch:-
India Office
207-208 Welldone TechPark, Sohna Road
Sector 48, Gurugram,Haryana 122018, India
+91 124 429 4218
Email:-
queries@iebrain.com