Self-Sanitizing Mask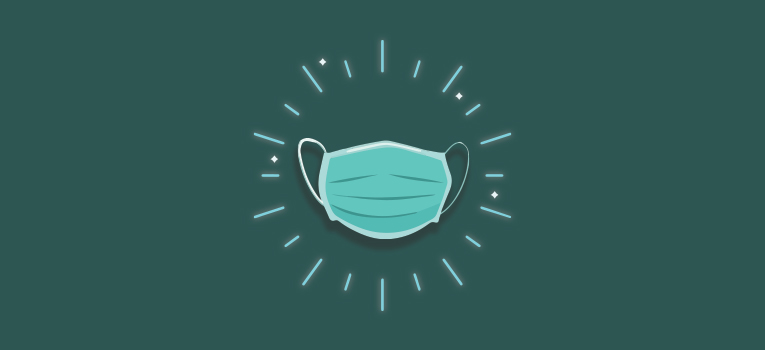 Covid-19, a very brutal global pandemic, brought the world to a standstill. It was a novel virus with no specific treatment or vaccines. When the virus was rapidly spreading, the only defense against it was face masks and sanitation. So, it became a standard practice to wear a mask before you leave your home to keep yourself protected.
Currently, there are two types of masks: disposable and reusable.
Disposable Masks
Being designed as a one-time use mask, these can be easily disposed of and replaced when contaminated. Hence, they are useful for the medical setting, as it requires less time to replace a mask. But the same feature of being used only once makes it a very effective pollutant, which produces an enormous amount of waste. Currently, there is no effective standard process to dispose of such a large amount of synthetic masks, and experts believe it will become a significant hazard in the coming days.
Reusable Masks
It reduces the amount of waste produced, but the continuous use of a single mask over a period of time can cause bacteria and viruses to accumulate over the protective film, which can be very harmful in the long run. So, the reusable masks need to be washed and cleaned at regular time intervals. Washing the masks consume electricity and water, and this makes the sanitization process to be carried on for a long. Hence, they are not suitable for the medical setting and are expensive.
For countering problems associated with reusable masks, there are some ways for sanitizing them:
Antiseptic solutions like bleach are used for disinfecting hard surfaces and require water with porous materials.
Autoclaves are generally used to disinfect/sterilize laboratory materials but are expensive and impractical to use in a medical setting.
One of the methods that can be efficient and functional is to be used in sanitizing surfaces by concentrated ultraviolet radiation (UVC).
The UVC has been tested on SARS-CoV-2, the beta coronavirus that causes the Covid-19. On testing, it showed that the UVC damages the nucleic acid genetic material of SARS-CoV-2 and works as a barrier against the replication of the virus.