Industry News » UK consortium looks to functionalized nanomaterials to boost film barrier properties
UK consortium looks to functionalized nanomaterials to boost film barrier properties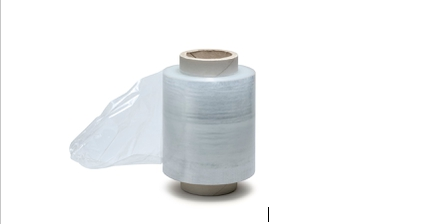 News Source:- >> | Image Source:- >>
The HiBarFilm2 consortium is developing a mono-material polyolefin flexible film, a collection of nine research organizations and businesses in the UK, to replace conventional, difficult-to-recycle multi-layered films.
The food sector now relies heavily on multilayer flexible films because they help many perishable goods last longer on the shelf and significantly reduce greenhouse gas (GHG) emissions.
Multiple polymer layers working together to form a barrier govern oxygen and water transmission rates, tear and puncture resistance, and heat seal ability.
Although eventually helpful in reducing food waste, these designs are challenging to reprocess and frequently end up as landfilled plastic. The HiBarFilm2 research uses plasma functionalized nanomaterials to address this problem.
"The development can enhance barrier performance in two ways: mixing the nanomaterials directly into the polyolefin before filming and adding barrier properties to the film itself. Both polyolefin films and compostable plastics will be used to address the problem of contamination of films with food waste, such as fats and blood.
In addition, it can enhance barrier performance by dispersing the nanomaterials into a barrier coating that can be sprayed on the polyolefin substrate.
The ability to combine the two technologies to improve barrier performance is further a benefit. The production of mono-material flexible films will enhance the recyclability of these materials and add value."
=========================================================================================================
About Ingenious e-Brain Solutions:-
Ingenious e-Brain Solutions provides high-quality, customized and cost-effective Technology Research, Business Research, and Intellectual Property Research solutions to industry leaders, and innovative companies across the globe. Innovation, knowledge and transparency form the basis of our company's mission and vision. Along with cost benefits, we provide highest quality results ensuring fool-proof confidentiality and security. We are an ISO certified company with offices in India and USA.
Ingenious e-Brain Solutions has a strong team of analysts, and subject matter experts with domain proficiency which is devoted to help clients grow. Our highly qualified professionals offer tailored, value-added and cost-effective services to our clients. We believe in building long term relationships with our clients who include national and international corporations, Fortune 500 companies, world's leading research institutes and universities as well as independent inventors.
Get in Touch:-
India Office
207-208 Welldone TechPark, Sohna Road
Sector 48, Gurugram,Haryana 122018, India
+91 124 429 4218
Email:-
queries@iebrain.com