CAR-T BASED CELL THERAPY FOR SOLID TUMORS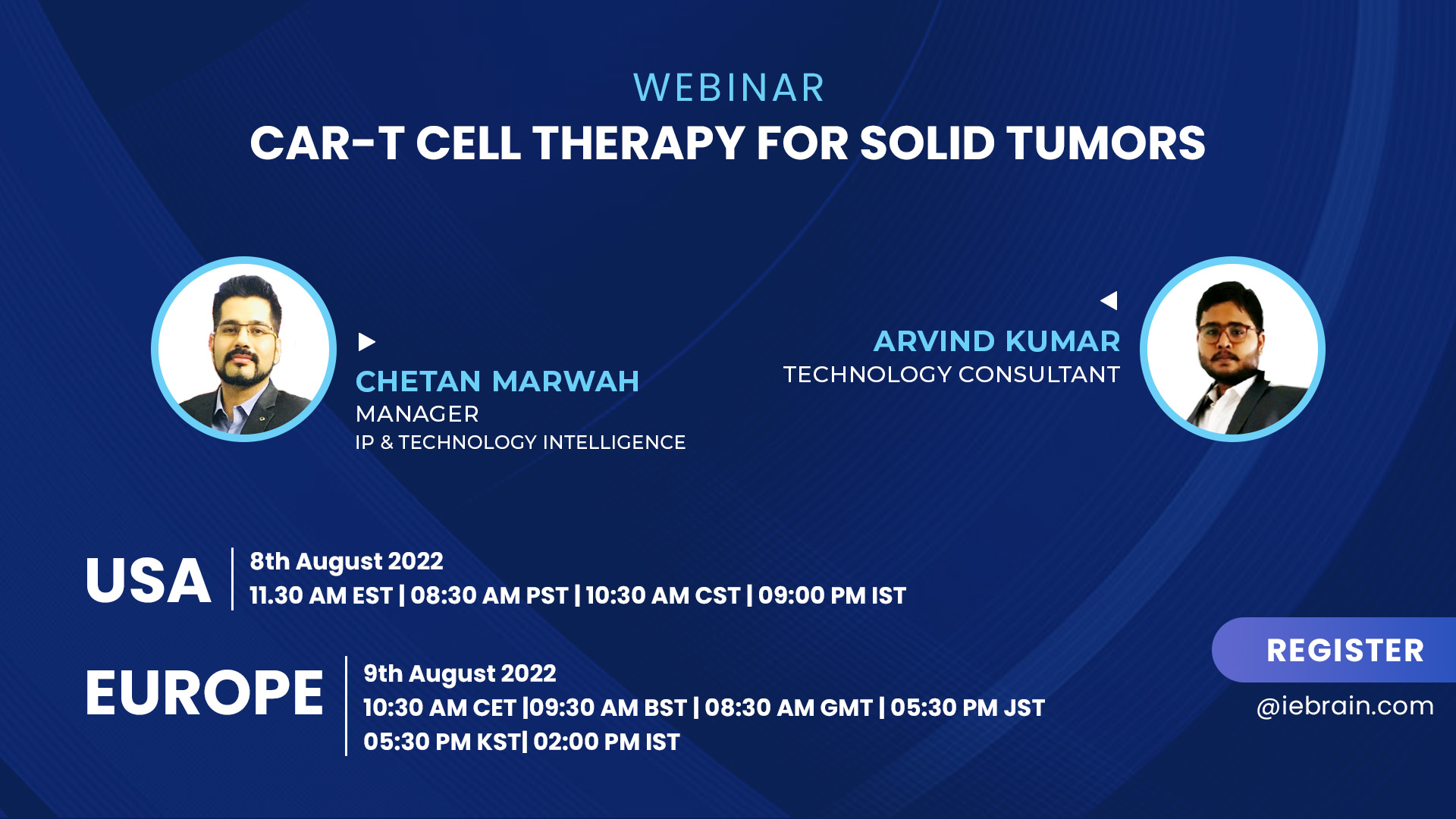 The FDA approval of KYMRIAH in 2017 for treating patients with B-cell Lymphoblastic Leukaemia created a buzz in the area of CAR-T cell-based immunotherapies. Since then, about five FDA approved Drugs have made significant strides in the cell-based cancer immunotherapies.
Even the market for "CAR-T cell" has penetrated BILLION-DOLLAR mark and various research activities and developments being reported throughout the world. This can be justified with the fact that numerous clinical trials are already ongoing globally with China leading the race.
CAR-T cells are mainly known towards treating liquid cancers i.e., Leukaemia/Lymphoma/Myeloma. However, recent research activities have helped in identifying the ideal target antigens and relevant "CAR" modifications to overcome repressions. As a result, even solid tumours are also being targeted effectively by CAR-T cells. The momentum gained so far has resulted in treatment of not only cancers but other auto-immune diseases as well.