Roadmap Toward Cost-Efficient Cell And Gene Therapies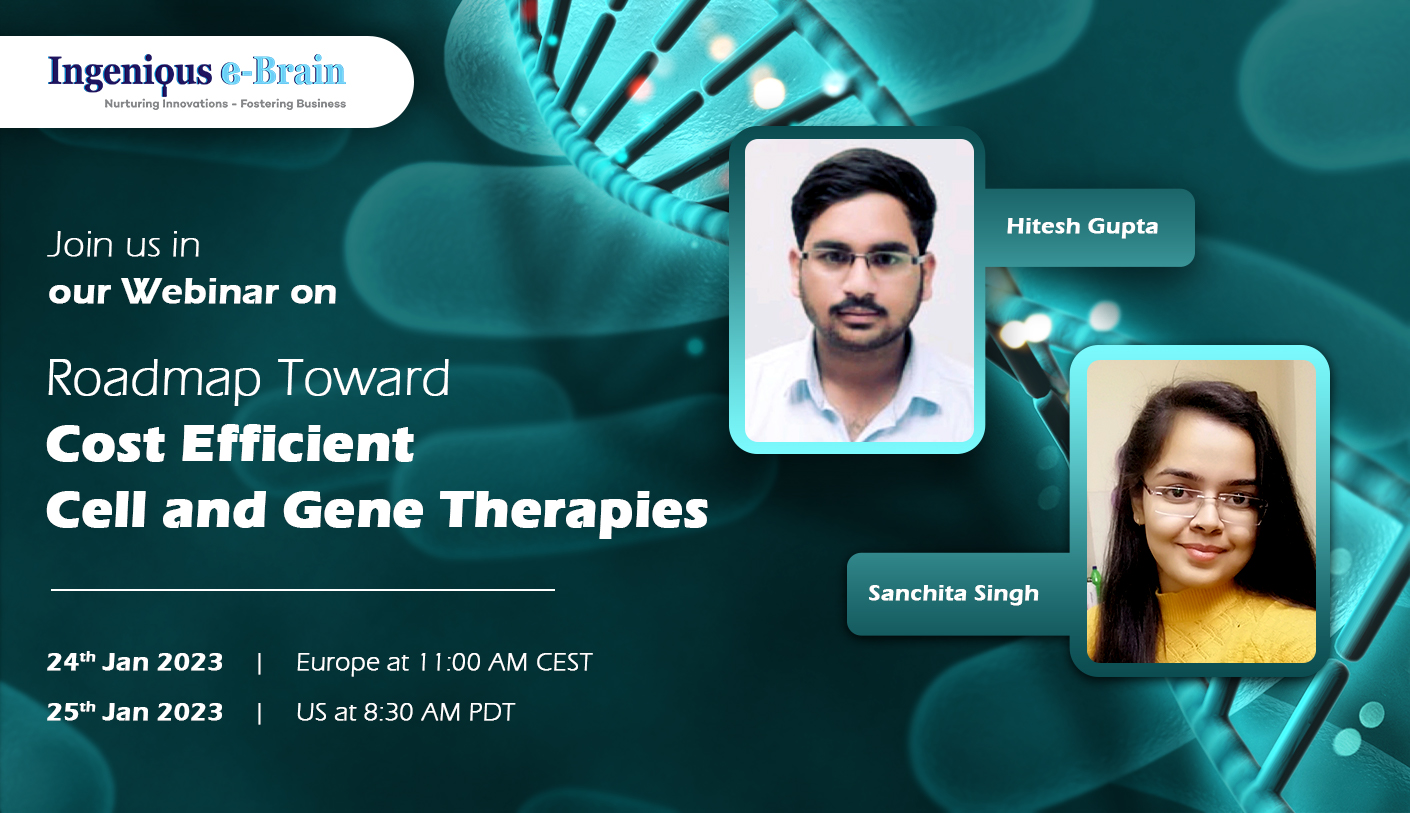 Ingenious e-Brain Solutions is organizing a webinar on "Roadmap Toward Cost-Efficient Cell & Gene Therapies", scheduled to be held on 24th January 2023 at 11:00 AM CEST [Europe] and 25th January 2023 at 08:30 AM PDT [US].
Cell and gene therapies, with the advent of modern technologies, have shown immense potential to treat various cancer, infectious diseases, and rare diseases.  Industries have explored numerous innovative solutions to enable cell and gene therapies to reach more patients. In the last five recent years, researchers have discovered several cost-effective, time or process-efficient technologies to improve the overall manufacturing process of cell and gene therapies.
This webinar will emphasize various cost-efficient upstream technologies, such as optimization of delivery vectors, AI-mediated/in-silico-based vector designing, AI-guided genetic/epigenetic modifications, cell culturing methods, etc., for cell/gene therapy manufacturing. Further, the spokespersons will discuss recently explored purification technologies such as novel resins, magnetic beads, closed bioreactor systems with integrated automated sensors, including novel packaging/ manufacturing methodologies for therapeutic formulation.
We will particularly underline the role of Artificial Intelligence in generating effective cell/gene therapies, thereby reducing the overall cost required for the R&D to develop a therapeutic candidate. The representatives will also unleash the potential of AI in developing personalized DNA/mRNA/CAR-T-based therapies.