Industry News » Capri Sun® uses monk fruit to maintain iconic taste and cuts sugar by an average of 40% across the entire original juice drink portfolio
Capri Sun® uses monk fruit to maintain iconic taste and cuts sugar by an average of 40% across the entire original juice drink portfolio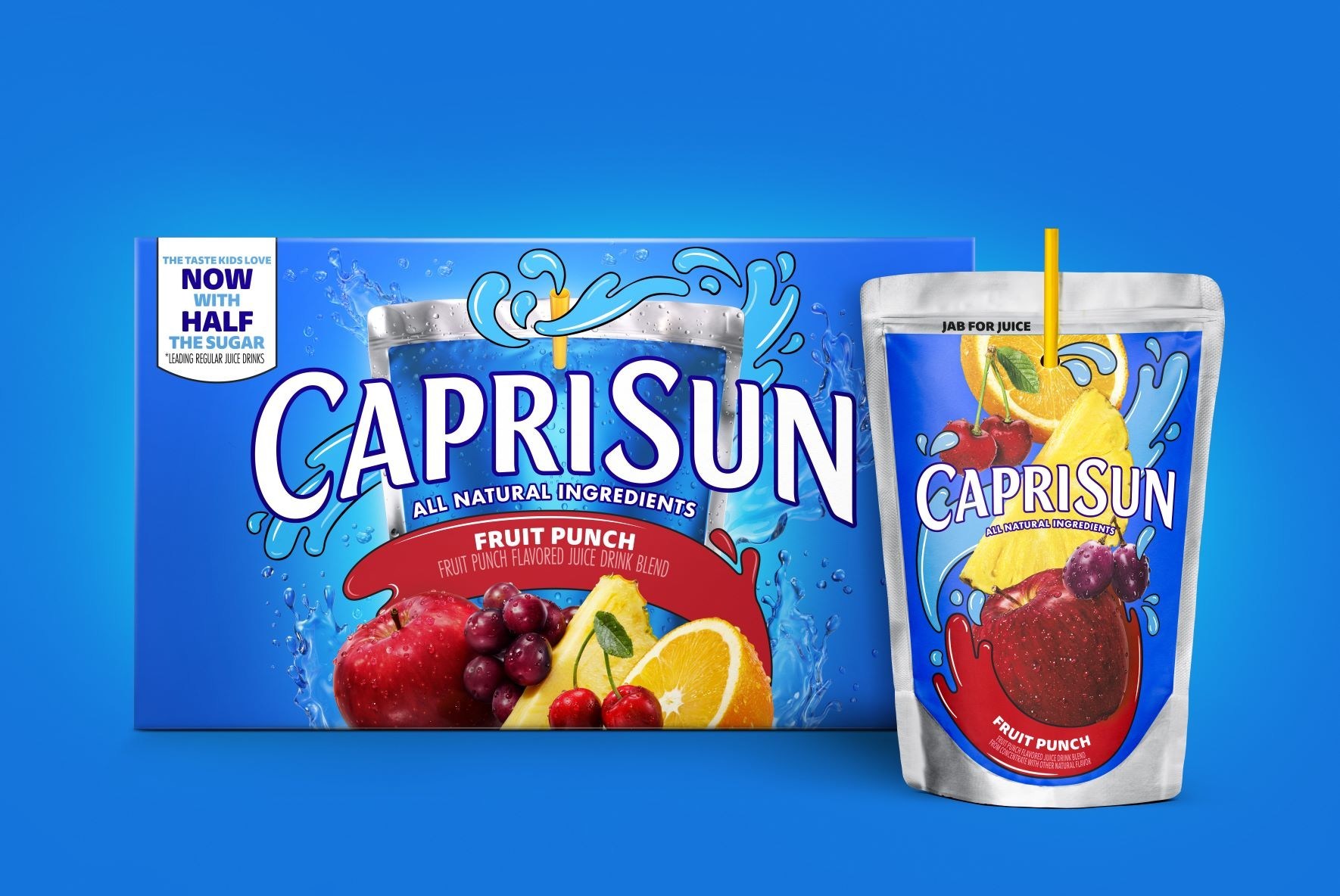 News Source:- >> | Image Source:- >>
Capri Sun brand in the U.S., Canada, and Puerto Rico, licensed under Kraft Heinz Company, have spent several years in perfecting the reformulation to achieve a significant decrease in sugar while maintaining the iconic, delicious taste that earned Capri Sun the title of kid's favorite juice drink.
The iconic brand, loved by kids and families for generations, announced the launch of juice drink pouches with an average of 40% less sugar than current original juice drink offerings. Each individual serving contains on average, 8g of total sugars and 5g added sugars. To achieve sugar reduction the brand has used monk fruit concentrate, a natural sweetener that is gaining popularity in the food and beverage industry. This is the biggest innovation of Capri Sun that Kraft Heinz has implemented in its history. It also marks an important milestone for the Kraft Heinz on a transformational journey to innovate the entire portfolio and achieve one of its key environmental sustainability (ESG) goals. It is a major move driven by parents' ever-increasing focus to reduce their kids' sugar intake. To emphasize the reduction, all flavors will be on the retail shelves in a new package in August 2022.
=========================================================================================================
About Ingenious e-Brain Solutions:-
Ingenious e-Brain Solutions provides high-quality, customized and cost-effective Technology Research, Business Research, and Intellectual Property Research solutions to industry leaders, and innovative companies across the globe. Innovation, knowledge and transparency form the basis of our company's mission and vision. Along with cost benefits, we provide highest quality results ensuring fool-proof confidentiality and security. We are an ISO certified company with offices in India and USA.
Ingenious e-Brain Solutions has a strong team of analysts, and subject matter experts with domain proficiency which is devoted to help clients grow. Our highly qualified professionals offer tailored, value-added and cost-effective services to our clients. We believe in building long term relationships with our clients who include national and international corporations, Fortune 500 companies, world's leading research institutes and universities as well as independent inventors.
Get in Touch:-
India Office
207-208 Welldone TechPark, Sohna Road
Sector 48, Gurugram,Haryana 122018, India
+91 124 429 4218
Email:-
queries@iebrain.com