Industry News » Thai Union and Chicken of the Sea Frozen Foods announce an alliance with ISH™ Food Company, a plant-based seafood company
Thai Union and Chicken of the Sea Frozen Foods announce an alliance with ISH™ Food Company, a plant-based seafood company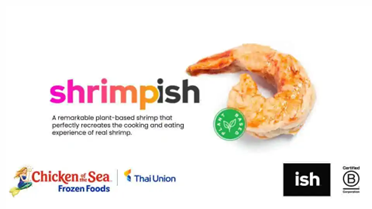 News Source:- >> | Image Source:- >>
The ISH Food Company, a leading manufacturer of plant-based seafood, has joined forces with Thai Union, a global tuna giant, and Chicken of the Sea Frozen Foods in North America as part of their ongoing commitment to sustainability. The partnership will use the marketing and distribution channels of Thai Union and Chicken of the Sea to invest in sustainable seafood, making such options more widely available to customers at reasonable prices. The emerging company is driving change in communities across the world to offer a regenerative, wholesome food system. It has developed a Whole System Approach™ to create cutting-edge plant-based food products, considering every single step involved in the process.
Both companies saw a natural fit in their cooperation with The ISH Food Company, especially considering the alternative protein brand's emphasis on the environment. Through this alliance, Thai Union and Chicken of the Sea Frozen Foods will be able to invest in sustainable seafood and make sure that alternative marine protein sources are accessible to new audiences at a reasonable price.
=========================================================================================================
About Ingenious e-Brain Solutions:-
Ingenious e-Brain Solutions provides high-quality, customized and cost-effective Technology Research, Business Research, and Intellectual Property Research solutions to industry leaders, and innovative companies across the globe. Innovation, knowledge and transparency form the basis of our company's mission and vision. Along with cost benefits, we provide highest quality results ensuring fool-proof confidentiality and security. We are an ISO certified company with offices in India and USA.
Ingenious e-Brain Solutions has a strong team of analysts, and subject matter experts with domain proficiency which is devoted to help clients grow. Our highly qualified professionals offer tailored, value-added and cost-effective services to our clients. We believe in building long term relationships with our clients who include national and international corporations, Fortune 500 companies, world's leading research institutes and universities as well as independent inventors.
Get in Touch:-
India Office
207-208 Welldone TechPark, Sohna Road
Sector 48, Gurugram,Haryana 122018, India
+91 124 429 4218
Email:-
queries@iebrain.com