Abstract
The worldwide blockchain technology industry was valued at USD 5.92 billion in 2021, according to Ingenious e-Brain Solutions, and is predicted to increase at a compound annual growth rate (CAGR) of 85.9% from 2022 to 2030.
The "Blockchain" technology and market intelligence analysis provides a comprehensive review of the important technological breakthroughs and market trends. Increasing venture capital funding and investment in blockchain technology, extensive use of blockchain solutions in banking and cybersecurity, increased implementation of blockchain applications for payment, smart contracts, and digital identities, and soaring social programs are all contributing to the rapid growth rate of the blockchain market.
Covid-19 Impact Analysis
Despite the fact that the COVID-19 epidemic has caused considerable problems for businesses throughout the world, the Blockchain industry has developed significantly during the crisis. Most importantly, healthcare staff has moved to treat patients remotely using chats, emails, phones, and video calls throughout the pandemic, stopping the infection from spreading. Because of the COVID-19 pandemic, people have become more reliant on internet businesses. BFSI, healthcare and life sciences, manufacturing, retail, transportation and logistics, and other businesses use the internet to deliver important consumer services. Vendors have increased their desire for a Blockchain. In the aftermath of the COVID-19 epidemic, several governments and regulatory authorities have compelled both public and commercial enterprises to adopt new teleworking and social distance-keeping tactics.
During the COVID-19 pandemic in 2021, the market saw great expansion. The development of a platform to manage the COVID-19 pandemic relies heavily on blockchain technology. For monitoring the COVID-19 vaccination, a number of hospitals are utilizing blockchain technology. This system is being used to monitor the temperature-sensitive COVID-19 vaccine storage at two hospitals in Warwick (London) and Stratford-upon-Avon.
Competitive Landscape & Key Developments:
During the study, some active key players identified are:

The report also provides a full competitive analysis of these major Blockchain industry rivals, including firm biographies, latest developments, and significant market strategies.
Market Segmentation:
The global blockchain market is segmented on the basis of technology type, component, application, industrial vertical and geography. By technology type, the market is categorized into public cloud, private cloud and hybrid cloud. Geography wise, the market is analyzed across North America, Latin America, Europe, Asia-Pacific, and Middle East and Africa.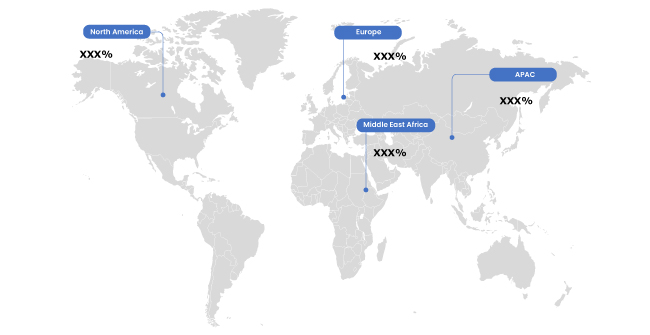 Critical Questions the Report Answers:
What are the key technology trends for blockchain technology?
What is the impact of Covid-19 on blockchain technology?
What are the key application trends of blockchain in the last few years and across various geographies?
What is the addressable market potential for alternative/environment-friendly packaging materials for flexible packaging?
What are the key market trends for blockchain among different industries?
Who are the top solution providers in adopting the blockchain industry in the market?