Abstract
Ingenious E-Brain estimated the worldwide market for 5G services at USD 47.3 billion in 2021, and it is predicted to increase at a CAGR of 52.0 percent between 2022 and 2030.
5G is a next-generation wireless technology that will enable high-speed, low-latency connectivity. 5G Technology encompasses the full environment of hardware, software, and services required to deploy 5G networks. 5G connectivity technologies include increased cellular connectivity, ultra-reliable low latency communications, and massive machine-type communications, among others. 5G technology is anticipated to change how people communicate, enjoy themselves, and access the internet. 5G technology may operate in mm-wave bands, which are high-frequency bands spanning from 24 to 100 GHz, allowing for quicker data transfer.
5G is employed in three sorts of connected services: enhanced mobile broadband, mission-critical communications, and the enormous Internet of Things. Forward compatibility is a feature of 5G technology, which means it may be used with a wide range of devices, including smartphones, laptops, security systems, and more. It also provides the flexibility to handle future services that call for greater internet speeds and ultra-low latency. 5G mobile technology can bring in new immersive experiences like VR and AR with faster, more consistent data rates, reduced latency, and cheaper cost-per-bit, in terms of making smartphones better. With ultra-reliable, accessible, low-latency networks, 5G can encourage new services which can alter sectors, such as remote control of vital infrastructure, automobiles, and medical operations.
Some organizations, depending on their sector, can take complete utilization of 5G capabilities, particularly those that require the higher throughput, low latency, and high network that 5G is meant to give. Smart factories, for example, might employ 5G to operate industrial Ethernet to boost operational effectiveness and efficiency.
The report offers a review of the worldwide 5G technology industry in terms of development opportunities and constraints based on the regional analysis and the technology landscape including a comprehensive competitive analysis of top players.
Some key players featured in the report are: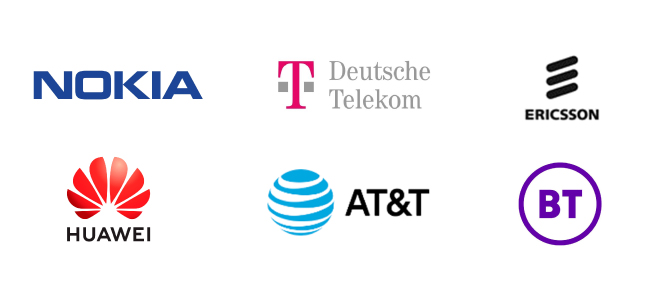 Covid-19 Impact Analysis
COVID 19 has enhanced the need for good channels of communication throughout the world, since health professionals and doctors may now contact patients for health services. However, owing to constraints, increasing remote operations, higher cloud computing usage, rising bandwidth utilization, and other industrial activities that have assisted the 5G Technology Market growth, the building of 5G towers have been delayed.
Due to a severe reduction in the business mobile and fixed services market internationally, experts expect a nearly 3.5 percent drop in market revenue. Furthermore, the market has been badly hit by the scarcity of component availability and the disrupted supply chain.
Market Segmentation:
The 5G technology market is segmented into component, connectivity, technology, application, industry vertical and region.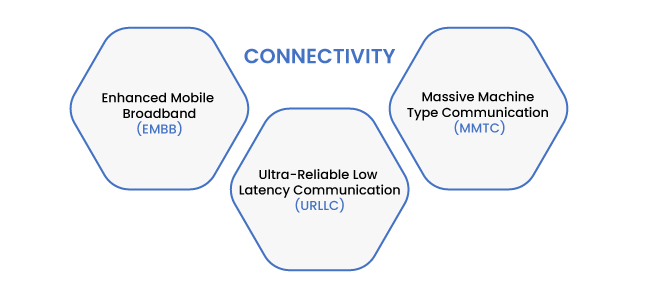 Regional Insights: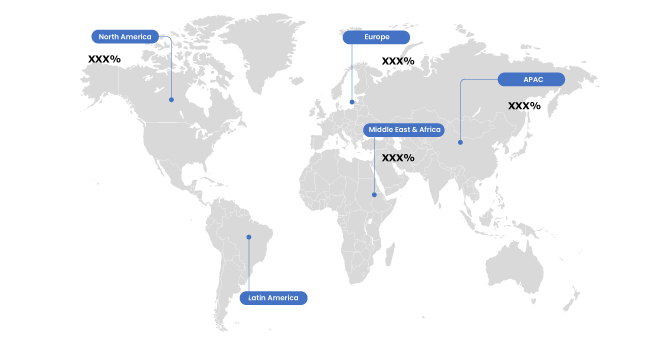 The global 5G technology market is divided into five major regions: North America, Europe, Asia-Pacific, Latin America, and the Middle East and Africa.
North America is expected to dominate market share due to a growing reliance on high-speed networks by users of portable electronic products in general, as well as an evolving trend toward the adoption of 5G technology.
Furthermore, throughout the projection period, Europe is expected to gain considerable market share.
Critical Questions the Report Answers:
What is the worldwide 5G technology market share, as well as existing and future trends, to identify potential investment opportunities?
What is the impact of Covid-19 on 5G technology?
What are the major drivers, restraints, and opportunities, as well as an evaluation of their influence on the worldwide 5G technology market?
What are the important industry sectors that aid in the understanding of worldwide 5G technology industry trends?
What are the key application trends of 5G technology in the last few years and across various geographies?
Who are the top solution providers of 5G technology in the market?